View Resources
Welcome to Len's Coffee® (formerly Heirloom Coffee, LLC)
Browse our traditional Vietnamese coffees from the world's 2nd-largest coffee producing nation - and recreate the authentic Vietnamese coffee house experience of Café Sua Da hot or iced coffee at home! Smooth, strong, low in acid... everybody loves it.
Browse our own brand of fresh-roasted coffees created from 100% Direct-Trade-purchased beans imported from the best farms in many of the premier growing regions of the world, along with our master Blends and signature Harlequin Roast™ award-winning
coffees.
We also specialize in supporting home, hobby and commercial roasters who are serious about their craft and want to offer uniquely amazing and distinct coffees that can't be found elsewhere, including our pre-mixed signature blends.
Visit us on Facebook! We have a new page on the mighty book of faces. It's new, so it's not big yet, but we'd love it if you'd stop by and chat.
New Coffees and More
New Glass Pack coffees, the ultimate in artisan Fresh Roast Coffee
We have put our most unique coffees and roasts into a new packaging option, the Mason Jar Glass Pack! Coffees are poured into the jar while still warm from roasting and partially sealed while they go through their initial "rest" and are outgassing CO2, a natural process. After a few hours we seal the bottle tightly. This puts the internal beans under pressure and preserves the original fresh roast flavor better than any other method we have tried.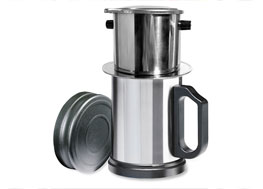 Brew straight into your travel mug with the Extra-Large 15oz Phin
Our huge new Phin coffee filter/brewers are a smash hit - people love being able to brew rich, strong coffee directly into their big ol' travel cup. You can use it to brew iced coffee, too! Easy to use, instructions included. Learn more and shop here.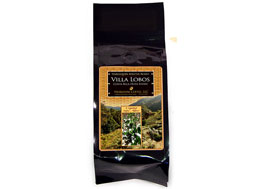 New Microlot: Costa Rica "Villalobos", a delicious and rust-resistant variety
Our Costa Rican grower, Matias, brought the historical Villalobos variety of Arabica "back from the dead" with careful, dedicated, patient cultivation from new nursery seedlings. A true microlot, there are only about a dozen sacks of this coffee in this, the very first harvest. Villalobos is resistant to the devastating Coffee Rust (la Rolla) and has a uniquely pure yet complex Bourbon Arabica taste profile.

Why Our Customers Love Us
The most common kudos we receive are thank-you's from customers who are pleased to be treated like family and by the fact that real people answer the phones. Combined with our personal guarantee that EVERY coffee on this website is truly exceptional, we strive to provide the best possible coffee and coffee-buying experience.
Read More Testimonials
Hello Len, just a short note to tell you that I've enjoyed all the different coffees I've purchased from you over the past couple of years and I appreciate the speed and accuracy in which my orders have arrived. Kudos to you and your staff for all your good work!

- Joey
I just want to thank you for having the best coffee I ever drank. I have turned many of my friends and family on to your business. I have not had a bad coffee from your company, keep up the great prices and coffee.

- Dan K.
Latest Blog Post
Resources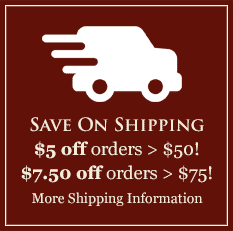 Featured Region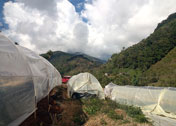 Costa Rica's Dota Tarrazu Region
"Tarrazu", like Champagne, is a restricted term that can only apply to the highly-prized coffees grown in one small mountainous region. With your help and ours, our Tarrazu coffee farmer is expanding his farm to the great benefit of the local people, the environment, and the coffee species. Learn more and browse our Costa Rica Dota Tarrazu coffees here.