Tea-Brewing
We have collected some of the most popular and convenient tea-brewing methods here for your perusal. A number of these items can also be used to brew coffee, so if you also enjoy a cup of java, you might find these items particularly convenient and cost-effective.
Of course, most of these items are designed for loose-leaf tea; our lovely Dragonflowers do not require any kind of special equipment, although a glass bowl or teapot is ideal to display them while they unfurl.
Latest Blog Post
We're doing everything we can to help! Read more...
Resources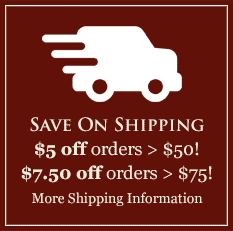 Featured Region
Brazil's Poços de Caldas
There is no other terroir in the world similar to the unique microclimate of Poços de Caldas, which is angled perfectly toward the sun. Poços de Caldas receives sharply divided day and night periods that begin with early morning sun full-on till 4 pm. The soil is enriched by volcanic minerals and rainforest humus. Learn more and browse Brazilian Volcano Coffees here.