Herbal and Artichoke Tea
Here is our collection of exotic beverages, cultural specialties, and herbal teas. Everything is here because we thought it was genuinely special enough that the world deserved to know about it. Enjoy!
Latest Blog Post
We're doing everything we can to help! Read more...
Resources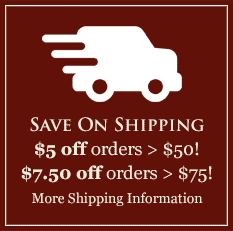 Featured Region
Brazil's Poços de Caldas
There is no other terroir in the world similar to the unique microclimate of Poços de Caldas, which is angled perfectly toward the sun. Poços de Caldas receives sharply divided day and night periods that begin with early morning sun full-on till 4 pm. The soil is enriched by volcanic minerals and rainforest humus. Learn more and browse Brazilian Volcano Coffees here.