Peru
Peruvian mountain coffee can be grown only in small quantities, because the magnificent Andes mountains divide growing land up into hundreds of little plots. To bring us this coffee, our Peruvian contact had to gather together harvests from several farms, each of which was located in an equally hard-to-reach nook between towering rocky crags.
Like our Papua New Guinea coffee, the Peruvian coffee represents an opportunity for otherwise isolated people to connect with the world and bring prosperity to their families. Our Peruvian contact is serious about uplifting the entire region, even to the extent of purchasing a cutting-edge gravometric bean sorter to ensure that these are some of the cleanest, most uniformly perfect beans we've ever seen.
All the effort involved in procuring this coffee does make it expensive, but we hope you'll agree that it's worth the price. Not only because your purchase directly supports six proud, hardworking farm families, but also because it's a darn good coffee!
Latest Blog Post
Direct Trade is the wave of the future, and is picking up speed. It may just save hundreds of thousands of farming communities around the globe. Read more...
Resources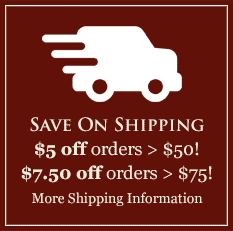 Featured Region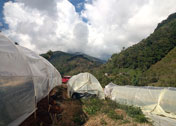 Costa Rica's Dota Tarrazu Region
"Tarrazu", like Champagne, is a restricted term that can only apply to the highly-prized coffees grown in one small mountainous region. With your help and ours, our Tarrazu coffee farmer is expanding his farm to the great benefit of the local people, the environment, and the coffee species. Learn more and browse our Costa Rica Dota Tarrazu coffees here.