Low Caffeine
Are you one of the many individuals who need fine control over their caffeine intake? For some, this means only Decaffeinated coffee will do; others enjoy "half-caf" or only need to watch their caffeine during certain times of the day.
But if you need a true Decaf, then don't worry - we have a naturally water-processed Decaffeinated coffee for you to enjoy. And enjoy it you will, for it's head and shoulders above your average Decaf!
Why drink low-caffeine coffee? Recent studies have shown that people who drink three or more cups of coffee are less likely to have heart disease, respiratory disease, strokes, diabetes, or infections (view the NIH study here). But three cups of coffee is too much caffeine for many people. Fortunately, the study found that decaf was just as effective as regular coffee! So, a low-caffeine coffee lets you drink twice as much coffee and get twice as many antioxidants but still get the same amount of buss you're used to.
Latest Blog Post
We're doing everything we can to help! Read more...
Resources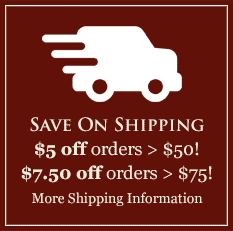 Featured Region
Brazil's Poços de Caldas
There is no other terroir in the world similar to the unique microclimate of Poços de Caldas, which is angled perfectly toward the sun. Poços de Caldas receives sharply divided day and night periods that begin with early morning sun full-on till 4 pm. The soil is enriched by volcanic minerals and rainforest humus. Learn more and browse Brazilian Volcano Coffees here.