Low Caffeine
Are you one of the many individuals who need fine control over their caffeine intake? For some, this means only Decaffeinated coffee will do; others enjoy "half-caf" or only need to watch their caffeine during certain times of the day. We have 3 different levels of low caffeine... 50%, 40% and 33%.
But if you need a true Decaf, then don't worry - we have a naturally water-processed Decaffeinated coffee for you to enjoy. And enjoy it you will, for it's head and shoulders above your average Decaf!
Why drink low-caffeine coffee? Recent studies have shown that people who drink three or more cups of coffee are less likely to have heart disease, respiratory disease, strokes, diabetes, or infections (view the NIH study here). But three cups of coffee is too much caffeine for many people. Fortunately, the study found that decaf was just as effective as regular coffee! So, a low-caffeine coffee lets you drink much more coffee and get more antioxidants but still get the same amount of buzz you're used to. This is another reason why low-caff coffees are gaining in popularity!
Latest Blog Post
These volcanic soil coffees are delicious and diverse... Read more...
Resources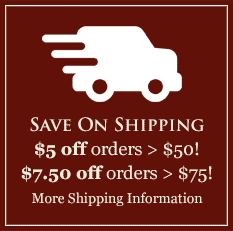 Featured Region
The Araku Valley of India
India's coffee tradition goes back 400 years or more, when a variety called Kent was first established in the Southern Hills. Arabicas predominated until the blight of 1870, when growers needed to hybridize to resistant varieties. The resultant strains had genes from Liberica and other unique, resistant species. Learn more and browse India's Araku Valley coffees here.