Saigon Amorata Low-Caffeine Coffee
Saigon Amorata Low-Caffeine Coffee
At last! When Trung Nguyen discontinued the Passiona, many hearts were broken, as this was a much-beloved coffee. We created a Vietnamese bean blend that was also low in caffeine and had chocolate tones, but it wasn't the same... until now. Amorata is reborn in Vietnamese butter-roast style, produced by us here in the USA and nobody can take it away! :-)
A blend of Arabicas and Excelsa, low in acid and with approximately 40 mg of caffeine per serving, as compared to an average of 100 mg per cup. Smooth and chocolatey, with notes of butter and caramel. Excellent persistence of taste and ices beautifully. This is our most popular summer iced Vietnamese coffee... the chocolatey taste and lower caffeine let you enjoy a whole lot of delicious dessert-like coffee refreshment on a hot summer day.
This is also the perfect after-dinner hot coffee for people who are sensitive to caffeine... but it is NOT a decaf, so if you are VERY sensitive to caffeine, this is not a good choice. But for people who want to drink a lot of excellent coffee and not load up on caffeine, this is The One.
Please choose drip grind or whole bean. 8 ounce bags, dark roast profile.
Customer Reviews
Write Review
Showing reviews 1-10 of 11 | Next
Awesome decaf!

It's very, very hard to find a really good decaf, but this one is delicious! On its own or blended with another bean, it's excellent. I only wish I could buy in bulk, since I blew through my two bags in two weeks, drinking it all day long…

Posted by Linda R on Mar 22nd 2023

A little goes a long way

Adding a little bit of Amorata to any coffee makes it taste wonderful, with just a hint of chocolate flavor. I rarely brew 100% Amorata, but it is my favorite because it makes any coffee taste like a premium roast!

Posted by Carole on Nov 24th 2022

For people who love coffee...

...and want it as something more than a caffeine delivery mechanism. Amorata is delicious (I am drinking it right now!) without getting you all amped up the way stronger brews can.

Posted by Mike on Mar 2nd 2021

Best Decaf Vietnamese coffee

Excellent authentic flavor!

Posted by Unknown on Jan 19th 2021

Good to the last drop

We love this blend. My house smells wonderful while brewing. For us we like it best in an automatic drip maker.

Posted by Unknown on Oct 15th 2020

A floral brew ideal for iced coffee

The Saigon Amorata low-caffeine beans may lack the depth of a butter-roasted dalat peaberry, but this is more than made up by its soft caramel flavor notes, a balanced bitterness, and lovely floral aroma. We love it in the Summer with condensed milk over ice.

Posted by Shawn on Jul 7th 2020

My new go to!

Exactly what I was looking for! As someone who loves a smooth but robust coffee and low caffeine, this is my perfect coffee!

Posted by Unknown on May 30th 2020

Very Smooth

I grind at a moka using 4 tablespoons. Using an Aeropress with a Fellows filter 8 ounces of 192 degree water poured and bloomed 1 minute 20 seconds. Stir 8 to 10 times to settle the bloom. Start the press at 2 minutes. Takes 45 seconds more or less. Add 6 ounces of 192 degree water. Very strong but no bite. If you prefer a weaker drink add 2 more ounces of water for a Americano. I take mine with a tablespoon of heavy whipping cream. The taste is fantastic and smashing aroma.
Have not had the opportunity to do espresso yet but have another bag. Working on a bag of Saigon Espresso 2 via the Aeropress. A bag goes pretty quick 4 tablespoons of beans per cup!

Posted by Curtis Stewart on Mar 17th 2020

Shockingly strong vanilla and chocolate, but overroasted

When I opened the bag, I thought I was smelling a chocolate cake. It's such a sweet, rich smell that I wondered if it had some flavoring added! The caffeine level is very tolerable for me, even when I'm extra sensitive. The roast is a bit too dark in my opinion, the beans are coated with oil. I will still plan on buying this many more times.

Posted by Alex Krusz on Mar 13th 2019

Amazing aroma and taste

This is one of the best coffees I've ever had. The low caffeine means I can enjoy it even more. The aroma is incredible and the resultant brew is exceptionally smooth. You don't want to miss out on this one.

Posted by Brannen on Feb 28th 2018
Showing reviews 1-10 of 11 | Next
Latest Blog Post
These volcanic soil coffees are delicious and diverse... Read more...
Resources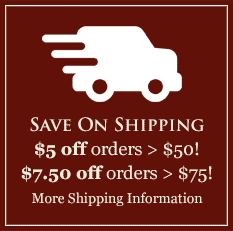 Featured Region
The Araku Valley of India
India's coffee tradition goes back 400 years or more, when a variety called Kent was first established in the Southern Hills. Arabicas predominated until the blight of 1870, when growers needed to hybridize to resistant varieties. The resultant strains had genes from Liberica and other unique, resistant species. Learn more and browse India's Araku Valley coffees here.