Saigon Amorata Low-Caffeine Coffee
Saigon Amorata Low-Caffeine Coffee
At last! When Trung Nguyen discontinued the Passiona, many hearts were broken, as this was a much-beloved coffee. We created a Vietnamese bean blend that was also low in caffeine and had chocolate tones, but it wasn't the same... until now. Amorata is reborn in Vietnamese butter-roast style, produced by us here in the USA and nobody can take it away! :-)
A blend of Arabicas and Excelsa, low in acid and with approximately 40 mg of caffeine per serving, as compared to an average of 100 mg per cup. Smooth and chocolatey, with notes of butter and caramel. Excellent persistence of taste and ices beautifully. This is our most popular summer iced Vietnamese coffee... the chocolatey taste and lower caffeine let you enjoy a whole lot of delicious dessert-like coffee refreshment on a hot summer day.
This is also the perfect after-dinner hot coffee for people who are sensitive to caffeine... but it is NOT a decaf, so if you are VERY sensitive to caffeine, this is not a good choice. But for people who want to drink a lot of excellent coffee and not load up on caffeine, this is The One.
Please choose drip grind or whole bean. 8 ounce bags, dark roast profile.
Customer Reviews
Write Review
Shockingly strong vanilla and chocolate, but overroasted

When I opened the bag, I thought I was smelling a chocolate cake. It's such a sweet, rich smell that I wondered if it had some flavoring added! The caffeine level is very tolerable for me, even when I'm extra sensitive. The roast is a bit too dark in my opinion, the beans are coated with oil. I will still plan on buying this many more times.

Posted by Alex Krusz on Mar 13th 2019

Amazing aroma and taste

This is one of the best coffees I've ever had. The low caffeine means I can enjoy it even more. The aroma is incredible and the resultant brew is exceptionally smooth. You don't want to miss out on this one.

Posted by Brannen on Feb 28th 2018

Excellent

The discontinued Passiona was the only coffee I enjoyed drinking since I like a smooth, non-bitter, taste with very low caffeine. Plus, the flavor was excellent. Over the past several years, I tried and tried different brands of (mostly decaf) coffees but was never pleased. This new Saigon Amorata is so close to the original Passiona that I have given it 5 stars. It's not an exact 100% match, but it sure is very close. So I am back to enjoying coffee again. One note: Even though they should be the same, I do like the drip grind better than the whole bean version.

Posted by Ed on Dec 6th 2017
Latest Blog Post
Our creative muse demands expression... this is our way of bringing more creative blending to your table (or cup). Read more...
Resources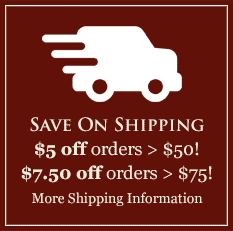 Featured Region
Brazil's Poços de Caldas
There is no other terroir in the world similar to the unique microclimate of Poços de Caldas, which is angled perfectly toward the sun. Poços de Caldas receives sharply divided day and night periods that begin with early morning sun full-on till 4 pm. The soil is enriched by volcanic minerals and rainforest humus. Learn more and browse Brazilian Volcano Coffees here.