Saigon Market Blend
Inspired by Trung Nguyen's Creative 2 Arabica Robusta, Saigon Market Blend is created using our best Arabica and Dalat peaberry Robusta beans, with the quintessential butter roast and chocolate flavor profile of Vietnam's popular 50/50 Arabica/Robusta blend coffee.
We've gone a step further and blended two award-winning Arabicas at different roast points and likewise our Dalat Highland Robusta also at two roast points, for coffee that appeals to all palates and has a little broader taste profile than the Trung Nguyen original. As with all our Saigon Blends, we have extensively taste-tested this coffee with Creative 2 and found our customers had a hard time distinguishing in blind tests which coffee was ours... and generally had a slight preference for our Market Blend to take home when given the choice.
Affordable, delicious hot or iced, the Saigon Market Blend is dry roasted, meaning less trouble with whole beans in auto-grind machines and espresso than the Trung Nguyen oilier formula. The pre-ground version is adjusted for perfect flow in the Phin filter and works well in coffee presses or drip machines. This coffee has quickly been adopted by many of our Vietnamese restaurants and cafés.
8 oz, please select whole bean or drip grind. All natural, vegan.
Customer Reviews
Write Review
Delicious blend

When made with a Phin, it is very strong and flavorful, with a bold chocolate and hazelnut flavor. It goes very well with condensed milk on ice. Very enjoyable blend!

Posted by Alan on Feb 1st 2022

Great blend for every day

This blend was featured when I first ordered it and the description of the different beans involved made me eager to try it. I expected it to be a good blend and it turned out to be a GREAT blend! I could drink this every day (and I did, until I used up the 2 lbs that I ordered).

Posted by Unknown on Apr 26th 2021

Our daily choice

We have explored dozens of coffees, on this site and elsewhere, and we keep coming back to this one. It's smooth, rich, and has no sour or 'green' notes. I could drink it forever.

Posted by Mike on Mar 1st 2021

Fantastic coffee

Chocolatey, bold, and satisfying!

Posted by Unknown on May 30th 2019

Saigon Blend

Lovely brew. Bringing some of the fine beans of Vietnam.

Posted by Tim on Dec 9th 2018

Love this Coffee

I've been drinking Vietnamese coffee for several months and have yet to find one I don't like. This particular type has a very rich flavor and a good caffeine kick.

Posted by Elaina Cundiff on Dec 8th 2018

As a blender

I blend Truong Lam with another coffee to cut the "sweetness " a little. The Saigon Market Blend makes it great as a blender but is also good as a stand alone coffee.

Posted by Charles Seigel on Oct 22nd 2018

So good that I got confused

My wife and I have been Trung Nguyen #2 fans for many years. When we went to Len's to order more, we discovered that they were out-of-stock on whole beans. We sent Len an email asking him "what should we do? Our Miele machine can't handle ground coffee."

Len recommended Saigon Market Blend as an alternative. We told him we would give it a try.

Before ordering, we first checked our "stash," so we could order just the right amount. Then, we discovered - not only do we have a bag of Len's SMB in reserve, but our Miele machine is running that very bean right now (my wife filled it without my knowing).

So...for at least the past week or so, I've been drinking Len's SMB all the while thinking it was TN#2.

I'm convinced. If you like TN#2, you will LOVE Len's SMB.

Posted by Scott T. on Oct 1st 2018

I Love This

Len has done a great job of recreating the great Vietnamese coffees. Congratulations!

Posted by Kathryn on Apr 1st 2018

Len Did It!

In my opinion, Len has managed to capture the flavor of real Vietnamese coffee, which is the best in the world!

Posted by Kathy M. on Nov 2nd 2017
Latest Blog Post
These volcanic soil coffees are delicious and diverse... Read more...
Resources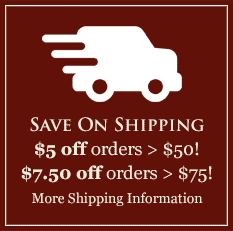 Featured Region
The Araku Valley of India
India's coffee tradition goes back 400 years or more, when a variety called Kent was first established in the Southern Hills. Arabicas predominated until the blight of 1870, when growers needed to hybridize to resistant varieties. The resultant strains had genes from Liberica and other unique, resistant species. Learn more and browse India's Araku Valley coffees here.