Saigon Market Blend
Inspired by Trung Nguyen's Creative 2 Arabica Robusta, Saigon Market Blend is created using our best Arabica and Dalat peaberry Robusta beans, with the quintessential butter roast and chocolate flavor profile of Trung Nguyen's popular coffee.
We've gone a step further and blended two award-winning Arabicas at different roast points and likewise our Dalat Higland Robusta also at two roast points, for coffee that appeals to all palates and has a little broader taste profile than the Trung Nguyen original. As with all our Saigon Blends, we have extensively taste-tested this coffee with Creative 2 and found our customers had a hard time distinguishing in blind tests which coffee was ours... and generally had a slight preference for our Market Blend to take home when given the choice.
Affordable, delicious hot or iced, the Saigon Market Blend is dry roasted, meaning less trouble with whole beans in auto-grind machines and espresso than the Trung Nguyen oilier formula. The pre-ground version is adjusted for perfect flow in the Phin filter and works well in coffee presses or drip machines. This coffee has quickly been adopted by many of our Vietnamese restaurants and cafés.
8 oz., please select whole bean or ground. All natural, vegan.
Latest Blog Post
Direct Trade is the wave of the future, and is picking up speed. It may just save hundreds of thousands of farming communities around the globe. Read more...
Resources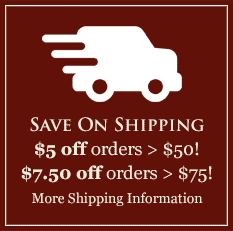 Featured Region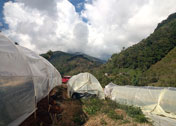 Costa Rica's Dota Tarrazu Region
"Tarrazu", like Champagne, is a restricted term that can only apply to the highly-prized coffees grown in one small mountainous region. With your help and ours, our Tarrazu coffee farmer is expanding his farm to the great benefit of the local people, the environment, and the coffee species. Learn more and browse our Costa Rica Dota Tarrazu coffees here.