Saigon Gold Master Blend
Yes, we dared! After a year of R&D and experimentation we released our own flagship Vietnamese-roast-style coffee! Chocolatey, buttery, smooth, low-in-acid profile with excellent persistence. This is a masterful blend of 4 bean origins at 3 different roast levels with a tiny amount of organic flavor extracts to simulate the civet coffee profile that made Vietnam famous.
The base of this coffee is a honey-process Arabica grown at over 6000' altitude, a truly exception origin, with Dalat Bourbon and signature peaberry Robusta from the Vietnamese highlands They combine to create this complex and coffee that is wonderfully comforting hot but explodes in flavor when iced. Fabulous as espresso also. We roast this coffee every two weeks... it always sells out! Several USA beer breweries use this coffee in their "Civet coffee beer" because it delivers a taste profile as smooth as Kopi Luwak.
Available in whole bean and ground. Please select drip grind or bean below. 8 ounce bag, Our artisanal Harlequin Roast with 3 different temperatures and 4 different bean origins. Superb for icing!
The drip grind works perfectly in drip machines, press and Phins. The whole bean version does not clog auto-grinder brewing machines like the TN whole bean does.
Caffeine level: Medium-High (approximately 130 mg per serving)
Customer Reviews
Write Review
Showing reviews 1-10 of 15 | Next
The best we've got from Len's

We've bought from Len's for a while and have gotten consistently great products with consistently great service. This coffee is the best we've had from them. Notes of cherry, chocolate and walnut with vanilla at the end. Highest recommendation I can give.

Posted by Sam Wallace on Aug 6th 2023

Good as Gold

A little pricy but one of the best I ever got from Lens

Posted by Tom on Mar 23rd 2023

My go to treat

At the end of our regular coffee bag or two, it is a real treat to switch to Saigon Gold. Just often enough to truly enjoy the interlude.

Posted by Unknown on Mar 8th 2023

Delicious

The Saigon Gold is delicious, deep, rich, chocolatey flavor. I usually drink Trung Nguyen Creative 5, and the Gold fulfilled my yen for excellent coffee while the 5 is unavailable.

Posted by Betty Kohlenberg on Aug 3rd 2022

The best coffee ever!

We have become addicted to this blend and we only share with "true" coffee lovers. Starting my day with a cup of this gold is bliss. Len created a blend that is truly a gold.

Posted by Unknown on Feb 25th 2022

Maybe the best coffee I've ever had

Really fantastic cup of coffee; Well-blended and super interesting. I will absolutely be ordering this again. I don't want to hype it up too much because I want it to be available but man I loved this roast.

Posted by Gavin on Nov 26th 2021

My Go- To Favorite

This is one of my favorite coffees! I just wish it was a little cheaper. I have to save it for my treat coffee.

Posted by Unknown on Jul 23rd 2021

Awesome!

This is my first time trying this coffee and it is totally awesome! Very happy with it ! will be buying it again!

Posted by Joy Hacker on Jun 29th 2021

Robusta is the answer!

I've been looking for that strong, rich coffee that doesn't taste sour or make my condensed milk taste watery and this Robusta is it!

Posted by Cindy on Jan 27th 2021

Great flavor blend!

My fiancé and I absolutely love this coffee! The taste profile is very unique and delicious, sweet almost with hints of hazelnut and butterscotch it seemed like. Will definitely be ordering more soon!

Posted by Nick on Nov 24th 2019
Showing reviews 1-10 of 15 | Next
Latest Blog Post
These volcanic soil coffees are delicious and diverse... Read more...
Resources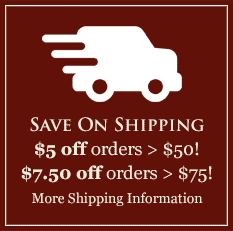 Featured Region
The Araku Valley of India
India's coffee tradition goes back 400 years or more, when a variety called Kent was first established in the Southern Hills. Arabicas predominated until the blight of 1870, when growers needed to hybridize to resistant varieties. The resultant strains had genes from Liberica and other unique, resistant species. Learn more and browse India's Araku Valley coffees here.