Saigon Gold Master Blend
Yes, we dared! After a year of R&D and experimentation we released our own flagship Vietnamese-roast-style coffee! Chocolatey, buttery, smooth, low-in-acid profile with excellent persistence. This is a masterful blend of 4 bean origins at 3 different roast levels with a tiny amount of organic flavor extracts to simulate the civet coffee profile that made Vietnam famous.
Arabicas, signature peaberry Robusta from the Vietnamese highlands, and Vietnamese Excelsa all combine to create this complex and coffee that is wonderfully comforting hot but explodes in flavor when iced. Fabulous as espresso also. We roast this coffee every two weeks... it always sells out! Several USA beer breweries use this coffee in their "Civet coffee beer" because it delivers a taste profile as smooth as Kopi Luwak.
Please note: We have renamed this product from Saigon Legend to Saigon Gold to distinguish it from other products that had names similar to "Legend" and "Legendee". Our original packaging is shown in the supporting image thumbnail to the left.
Available in whole bean and ground. Please select drip grind or bean below. 8 ounce bag, Our artisanal Harlequin Roast with 3 different temperatures and 4 different species of coffee.
Caffeine level: Medium-High (approximately 130 mg per serving)
Customer Reviews
Write Review
Great flavor blend!

My fiancé and I absolutely love this coffee! The taste profile is very unique and delicious, sweet almost with hints of hazelnut and butterscotch it seemed like. Will definitely be ordering more soon!

Posted by Nick on Nov 24th 2019

Huge fan of Sang Tao 8 and this comes close

We love starting our day with Sang Tao 8 and were interested in trying this as a alternative. I enjoy it hot as much as I enjoy Sang Tao 8 hot however cold I prefer the Sang Tao 8. However, I am not sure that the difference in taste is so much I won't continue to enjoy the cheaper cost of Saigon Master's Blend.

Posted by Unknown on Jul 13th 2019

best coffee for the price

this is the best coffee for the (affordable) price!!! so so delicious and definitely comparable to Trung Nguyen Legendee! We enjoy this one on weekends as a special treat.

Posted by Melissa Jean Gibson on May 20th 2019

Delicious!

This is an amazing cup of coffee very unique and rich flavor, on par with Trung Nguyen Legendee. Will definitely be making another order from Len's!

Posted by Phillip on Dec 10th 2018

Such a Unique Blend

I'd like to think that I know my coffee. I was a barista for from age 24-32, working at two "gourmet" coffee houses and gained a lot of knowledge about coffee as well as having tasted dozens of different blends and single beans from around the world.
With that in mind, this is one of the most unique and complex blends I've had the pleasure of tasting and drinking, ever. Top 2 or top 3. What I found myself doing was battling my desire to say something bad about it. I just couldn't. What was specific about this blend was how many fruity overtones and even a vanilla undertone it possessed. I've never had anything quite like it. And with whipped cream (con panna), it finished it off and brought it to another level. I'm highly impressed by this roast. Really, really, really well done folks. Well done. I'll be buying more.

Posted by Son Vo on Jun 29th 2018

Excellent

A very nice, smooth coffee. If you love the absolutely superb Trung Nguyen Creative Three (Arabica Se), you'll enjoy this coffee too. This is my other favorite coffee.

Posted by Unknown on Nov 15th 2017
Latest Blog Post
We're doing everything we can to help! Read more...
Resources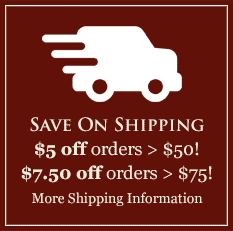 Featured Region
Brazil's Poços de Caldas
There is no other terroir in the world similar to the unique microclimate of Poços de Caldas, which is angled perfectly toward the sun. Poços de Caldas receives sharply divided day and night periods that begin with early morning sun full-on till 4 pm. The soil is enriched by volcanic minerals and rainforest humus. Learn more and browse Brazilian Volcano Coffees here.