Saigon Blend DeCaf
We are the only coffee merchants in the USA to offer full DeCaf coffee with premium high-altitude Robusta from Dalat, Vietnam. This is an extraordinary combination of Vietnamese Arabica and Robusta decaf beans in a medium-dark roast, with the signature chocolatey, buttery taste profile of Cafe Sua Da.
Sourced through our partners in Dalat, these beans are premium quality, 100% direct trade, all-ripe beans with a smooth, low acidity. Our taste testers really could not determine which samples were decaf!
8 ounce bags, please choose drip grind or whole bean. The drip grind is perfectly sized for Phin and French Press Brewing, and works well in drip machines. 98% caffeine-free.
Customer Reviews
Write Review
Mornings are great again with Saigon Blend Decaf!

I love the flavor and strength of this decaf. Who knew I would once again enjoy coffee when I gave up caffeine? This is a delicious blend that does not take a back seat to caffeinated coffees.

Posted by Unknown on Nov 3rd 2018

No Caffeine!

I imagined (since I do in fact drink caffeinated coffee) that decaf would be terrible. I LIKE not having coffee jitters and look forward to my espressos each morning.

Posted by Unknown on Jul 1st 2018

Life is good with SaigonBlend Decaf!

I recently had to give up caffeine and despaired that I could no longer enjoy Vietnamese coffee. But life is good again because the Saigon Blend Decaf is really delicious, smooth and rich. It makes my mornings happy again!

Posted by Unknown on Mar 7th 2018
Latest Blog Post
Our creative muse demands expression... this is our way of bringing more creative blending to your table (or cup). Read more...
Resources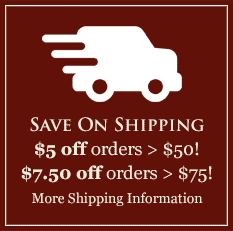 Featured Region
Brazil's Poços de Caldas
There is no other terroir in the world similar to the unique microclimate of Poços de Caldas, which is angled perfectly toward the sun. Poços de Caldas receives sharply divided day and night periods that begin with early morning sun full-on till 4 pm. The soil is enriched by volcanic minerals and rainforest humus. Learn more and browse Brazilian Volcano Coffees here.