Saigon Blend DeCaf
We are the only coffee merchants in the USA to offer full DeCaf Vietnamese coffee. Vietnamese Coffee lovers who needed to eliminate caffeine had no options until now.
Our taste testers really could not determine which comparison samples were decaf! Chocolatey, full bodied, with great persistence on the palate, this is the whole experience with no taste compromise.
8 ounce bags, please choose drip grind or whole bean. The drip grind is perfectly sized for Phin and French Press Brewing, and works well in drip machines. 97% caffeine-free.
Customer Reviews
Write Review
Showing reviews 1-10 of 30 | Next
Great coffee and fast service!!

Best tasting decaf Vietnamese coffee ever!!

Posted by Marc on Sep 13th 2023

This is the best decaf ever.

Since a trip to Vietnam several years ago, I've been a fan of their coffee. I was totally dismayed when my tolerance for caffeine became zilch and I had to resort to decaf. Nothing measured up to the richness of the Trung Nguyen Premium Blend that I had been drinking until I ran into the Saigon Arabica/Robusta Blend Decaf. It is delicious! I'm not sure what it is about the flavor profile of Vietnamese coffee that distinguishes it from other, high quality coffee blends but this decaf has it and that's all I care about!

Posted by Unknown on Aug 13th 2023

Great Decaf Option

I love ordering Vietnamese drip iced coffee in restaurants but they NEVER have a decaf option. If I get it, I'm wired for the rest of the day cuz I usually drink decaf coffee otherwise. After buying my drip coffee filter unit, I found a link to Len's and was delighted to find this decaf Saigon blend! So I ordered a package and am very happy to report this coffee is flavorful like what I would get in a restaurant— but no more jitters afterwards from caffeine. I will definitely reorder as soon as I use up what I have. I really wish Vietnamese restaurants would carry this option!!

Posted by Annette on Apr 16th 2023

Just like regular!

Delicious taste and chocolatey aroma; rich and full bodied. It's strong and didn't taste like decaf at all. I use it in a French press. Fantastic coffee!

Posted by Linda R on Apr 15th 2023

Very good

Excellent Vietnamese coffee without the Caffeine

Posted by Dave Cummins on Feb 5th 2023

Delicioius

After I received this Decaf Blend and made it in my Phin Filter the same way I make the regular Trung Nguyen, I was very happy that this Decaf Blend tasted just like the regular stuff. Thank you very much. Keep up the good work!

Posted by Christopher on Nov 28th 2022

Great coffee!!!

Can't say enough of this coffee. Service is just as awesome!! Len's does an outstanding job!!

Posted by Unknown on Sep 14th 2022

Just Great!

I can not say enough how much I appreciate this blend of coffee along with others I have reviewed!

Posted by Thomas Benson on Aug 25th 2022

Never take it away!

I am sensitive to caffeine and had all but given up on finding decaf Vietnamese coffee... this stuff lets me enjoy something that has been missing from my life a long long time - thank you for making this, and with such low caffeine content! It tastes just as strong and bold as regular!

Posted by Rae on Aug 12th 2022

Great coffee!!

Perfect Vietnamese coffee without the caffeine. Use the phin and you can't go wrong.

Posted by Marc on Jul 30th 2022
Showing reviews 1-10 of 30 | Next
Latest Blog Post
These volcanic soil coffees are delicious and diverse... Read more...
Resources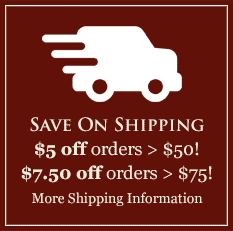 Featured Region
The Araku Valley of India
India's coffee tradition goes back 400 years or more, when a variety called Kent was first established in the Southern Hills. Arabicas predominated until the blight of 1870, when growers needed to hybridize to resistant varieties. The resultant strains had genes from Liberica and other unique, resistant species. Learn more and browse India's Araku Valley coffees here.