Saigon Blend DeCaf
We are the only coffee merchants in the USA to offer full DeCaf coffee with premium high-altitude Robusta from Dalat, Vietnam. This is an extraordinary blend of Vietnamese Arabica decaf beans in a medium-dark roast, with the signature chocolatey, buttery taste profile of Cafe Sua Da.
Sourced through our partners in Dalat, these beans are premium quality, 100% direct trade, all-ripe beans with a smooth, low acidity. Our taste testers really could not determine which samples were decaf!
8 ounce bags, please choose drip grind or whole bean. The drip grind is perfectly sized for Phin and French Press Brewing, and works well in drip machines. 98% caffeine-free.
Customer Reviews
Write Review
Showing reviews 1-10 of 17 | Next
best decaf, ever

Saigon Blend Decaf is the best decaf I've ever had--full-bodied coffee taste--even folks who can drink caffeinated coffee like this decaf. Thanks.

Posted by Unknown on Apr 6th 2022

The BEST Coffee!!

I am thrilled with this coffee. I love Vietnamese coffee but at present, I need decaf and this blend is so rich and aromatic! Highly recommend and will be a customer for as long as Len's has beans!

Posted by PHB on Mar 2nd 2022

Great for a Moka pot!

I tried the drip method and actually prefer using the Moka pot for this coffee! Fantastic!!!!

Posted by Mercer on Jan 26th 2022

Excellent Craft Coffee

I was looking for a bold decaf coffee from Southeast Asia and this was perfect!!! Great strong flavor and very smooth.

Posted by April on Nov 12th 2021

Best caffeinated coffee substitute

As I get older, I can no longer drink all that caffeine, this is a great replacement for Trung Nguyen Creative.

Posted by Joe Justesen on Sep 8th 2021

Saigon Blend Decaf FOREVER!

Alas, I can no longer drink coffee with caffeine--or tea. My daughter gave me Saigon Blend Decaf as a holiday gift. From now on, this is 'my' coffee. The taste, the aroma, all of it is perfect. Thanks for selling it.

Posted by ghctenmile on Jan 28th 2021

best decaf ever!

I love the chocolate notes and deep robust flavor. I used to buy Illy decaf--no longer!

Posted by Jennifer on Nov 21st 2020

Delicious Deecaf

I drink a fair amount of decaf coffee due to health reasons, and it's difficult to find decaf that is really tasty. This coffee has great chocolatey undertones. I sometimes use it to cut caffeinated coffees I love to reduce my caffeine intake and it works well for that, too. I would definitely recommend for decaf drinkers or for a great second cup of day.

Posted by T.R. on Nov 4th 2020

Fabulous for Vietnames iced coffee

Do you know how difficult it is to find decaf Vietnamese coffee? I had such superb ice Vietnamese coffee in Vietnam in 2017, never able to reproduce it here until I tried the Saigon Blend Decaf, and followed the instructions. Rich, intense, smooth...so delicious. My husband and I look forward to it every day.

Posted by Vivian O. on Sep 9th 2020

Finally! A Decaf Option

We have loved Vietnamese coffee ever since traveling to Vietnam a few years ago. While some restaurants make an attempt, the result never tastes authentic. We've learned to make our own Vietnamese cups of coffee at home, but the caffeine was an issue. Finally, we have discovered this decaf ground coffee. What a delight! The result is a delicious and authentic Vietnamese coffee without the extra caffeine buzz. We couldn't be happier.

Posted by Susanne F. on Aug 6th 2020
Showing reviews 1-10 of 17 | Next
Latest Blog Post
These volcanic soil coffees are delicious and diverse... Read more...
Resources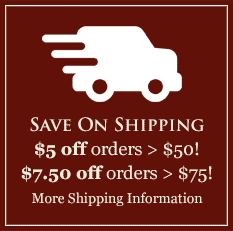 Featured Region
The Araku Valley of India
India's coffee tradition goes back 400 years or more, when a variety called Kent was first established in the Southern Hills. Arabicas predominated until the blight of 1870, when growers needed to hybridize to resistant varieties. The resultant strains had genes from Liberica and other unique, resistant species. Learn more and browse India's Araku Valley coffees here.