Nicaragua
We now have two sources of Nicaraguan coffee! El Recreo is a longtime partner and producer of excellently rich, chocolatey Arabicas; Mercedes Farm joined us in the Spring of 2016 with their fruity, aromatic Catimor.
Mercedes Farm
Mercedes Farm is located at an elevation of ~3600 feet, in Peñas Blancas within the Isabelia Range, a protected forest area. Lushly green forests surround the coffee trees, and large hardwood trees provide shade and animal habitat throughout the farm. Several beautiful streams flow through the farm and provide natural irrigation, helping to contribute to the plump sweetness of the juicy-ripe beans.
In 2015-2016, the dreaded Coffee Rust (La Rolla) devastated all their coffee trees... except for the Catimor trees, an heirloom variety resistant to the Rust. Catimor had been long overlooked, since the big coffee consortiums aren't interested in buying anything except basic Arabica, but it's an integral part of local coffee cuisine both in Nicaragua and Vietnam. We are so glad farmer Lorena came to us with her Catimor--it is amazing! Help us support this heirloom variety of coffee and together we'll help Lorena rebuild her farm.
El Recreo Estate Farm
El Recreo Estate farm is located in a region known as 'The Coffee Triangle', at an altitude of 1,200 meters above sea level. Nicaragua's northern region is the most fertile in the country, with volcanic soil and luxurious rainforests.
World-class coffee: El Recreo placed in the top 10 in the Rainforest Alliance Cupping Quality contest. We receive the beans unroasted and roast them fresh locally.
Environmentally and socially conscious: El Recreo supports local adult technical education and provides a children's school and a health center to its workers. 30 families live on the estate and receive medical care from the health center's doctors and nurses, as well as nutritional and work safety education. The estate is Rainforest Alliance certified, and the coffee is grown under the shade of indigenous hardwood trees.
Latest Blog Post
Our creative muse demands expression... this is our way of bringing more creative blending to your table (or cup). Read more...
Resources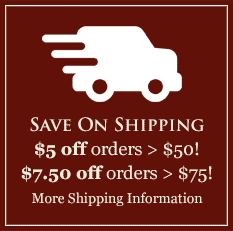 Featured Region
Brazil's Poços de Caldas
There is no other terroir in the world similar to the unique microclimate of Poços de Caldas, which is angled perfectly toward the sun. Poços de Caldas receives sharply divided day and night periods that begin with early morning sun full-on till 4 pm. The soil is enriched by volcanic minerals and rainforest humus. Learn more and browse Brazilian Volcano Coffees here.