Costa Rica Dota Tarrazu Estate Coffee
Costa Rica Dota Tarrazu Estate Coffee
Our Santa Maria de Dota Terrazu estate-grown coffee comes from the home of the elusive Quetzal, the beautifully plumed endangered species. True Tarrazu appellation coffee only comes from three cantons in the highest altitude of the region of Tarrazu, including Santa Maria, that are located in a Cloud Forest (montane) through which many endangered wildlife species migrate. Most of the land is under conservation.
Grown at the peak of the ridge, at 6000 feet or above, these beans are classified as SHB (Strictly Hard Bean), a term reserved for high-altitude, dense beans with dark color and super-rich flavor. This is primarily Arabica Red Catuai with a little Yellow Catuai from taller-growing trees. Characterized by a pure coffee aroma and brown-sugar taste.
8 oz bags, please choose whole bean or ground. We are often low on our stock of these beans, due to exporting complications, so we are now only offering it in our favorite Medium Roast.
Customer Reviews
Write Review
Excellent Coffee

I first enjoyed drinking this coffee while bird watching near where the coffee is grown in Costa Rica, and bought a couple of pounds of it in a store to bring home. I'm glad I found Len's Coffee so I can continue to drink this delicious coffee.

Posted by Margaret Hinkle on Sep 1st 2022

Excellent coffee

This coffee has an enticing aroma while brewing, a full-bodied taste, and it doesn't irritate your stomach.

Posted by Margaret Hinkle on Jun 1st 2022

Great Coffee

Wonderful aroma and full-bodied taste. Mild on the stomach.

Posted by Unknown on Jan 20th 2022

The best coffee ever

Ordered Tarrazu beans as I discovered the roast on my recent trip to Costa Rice. Len's did not disappoint. Received fresh and on time. Will reorder regularly and frequently

Posted by David on Jun 19th 2021

Dota Tarrazu Medium beans

Became a fan of Tarrazu beans while working last year in Costa Rica. Len's is super source of the best beans for the best coffee. Gracias+Pura Vida

Posted by Edward Garrick on Jul 14th 2020

This has been our office coffee for 5 years

We reviewed a number of coffees suggested by our employees and the Estate (medium roast) won the vote hands down. For 5 years nobody in our office has asked to change the coffee... and we currently have 36 employees. This is a winner!

Posted by John Delsignore on Sep 23rd 2018
Latest Blog Post
These volcanic soil coffees are delicious and diverse... Read more...
Resources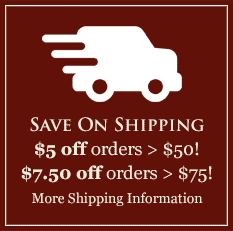 Featured Region
The Araku Valley of India
India's coffee tradition goes back 400 years or more, when a variety called Kent was first established in the Southern Hills. Arabicas predominated until the blight of 1870, when growers needed to hybridize to resistant varieties. The resultant strains had genes from Liberica and other unique, resistant species. Learn more and browse India's Araku Valley coffees here.