Coffee Fruit (Cascara) Syrup
Coffee Fruit (Cascara) Syrup
Did you know the coffee "bean" is actually the seed of the coffee fruit cherry? Normally, the juicy red flesh of the coffee cherry is composted, since it's the seeds we're after.
But the coffee fruit (also known as cascara, which is Spanish for "hull") is sweet, fragrant, and delicious--not to mention packed with a ridiculous amount of antioxidants. They have 8x the antioxidant power of blueberries and more health-giving properties than acai and pomegranate. It's time for the fruit to join the bean in the spotlight!
This "simple syrup" is made with real coffee fruit and organic cane sugar. Use as a harmonious addition to brewed coffee, add to sparkling water for a delicious Italian soda, stir into your favorite cocktails... you'll be amazed by how versatile this syrup is.
The 375 mL bottle can provide up to 25-30 servings. We have only the 375ml bottle in stock at the moment.. All natural. Produced for us by a specialty syrup and extract house in Chicago.
More Information
Cascara is a sun-dried fruit, not a roasted bean, and its flavor is totally unique, with notes of cherry, brown sugar, hibiscus, and tamarind. Its complexity makes it incredibly versatile—you'd be amazed at how many ways you can use this syrup! A few favorites:
The Cascara Latte, Coffeeshop-Style: Level up your latte by making it at home with real fruit syrup! Start with 4 ounces of very strong coffee or a shot of espresso. Add 2 tablespoons cascara syrup and about 3 ounces of half-and-half. Delicious and decadent.

The Cascara Soda: Add about 2 tablespoons to 8 oz sparkling water. Enjoy as-is, or get wild and add a squeeze of citrus or a splash of grapefruit or tangerine Fruitations syrup.

Cascara Cocktails: Oh gosh, you guys, this is so good in cocktails. We include recipes with every order, but it's super easy to mix up your own signature drink... start with dark rum or whiskey, lemon or lime, and a little cinnamon, or just get crazy with it. Send us your best Cascara Cocktail recipe and we may add it to our book!
This syrup contains a small amount of caffeine. We have no way to gauge exactly how much, but our guess is about 15 mg per serving (a cup of coffee is about 90 mg).
More about the health benefits of the coffee fruit
The antioxidant benefits of coffee fruit and its brew aren't from huge amounts of vitamins, but rather from potent polyphenols that offer strong antioxidant and anti-inflammatory effects. As noted above, a serving of coffee cherry tea has several times as much antioxidant power as blueberries and many other famous superfruits.
Fitness enthusiasts, take note: next time you work out, skip the vitamin water and reach for coffee cherry tea! Artificial supplements of antioxidants (such as vitamin C) have been shown to be ineffective at helping your body cope with stress and recover quickly, so your body will benefit far more from natural polyphenols from real fruit.
In addition to its antioxidant and anti-inflammatory properties, coffee cherries may offer significant benefits to the brain. A pilot study on coffee cherry extract indicates the extract may boost the brain's supply of brain-derived neurotrophic factor (BDNF), which protects the brain against mental illnesses, including depression and aging-related illnesses such as dementia, by an average of 143% over baseline. This is a new area of research, but results so strong are exciting--BDNF is essentially what keeps a brain "young" and the medical community is actively researching ways to fight aging and illness by boosting the aging brain's supply of this vital protein.
Dried coffee cherries, per serving, is also extremely nutrient-rich. It has three times more iron than spinach and twice the potassium of a banana. Potassium is extremely water-soluble, which makes brewed coffee fruit beverages a delicious and calorie-free way to give your body a vital nutrient.
Of course, we aren't doctors and we don't make health claims. All we can do is share research with you. But dang, coffee fruit is looking good to us right now!
Customer Reviews
Write Review
Showing reviews 1-10 of 15 | Next
This is my favorite syrup

I buy no other syrup than this one. It is the best flavor. Not too sweet but oooh hung so good

Posted by Bev on Feb 9th 2023

Delicious

My go to coffee flavor. Great for lattes.

Posted by Sharon on Oct 9th 2022

This is my favorite syrup

I was so happy to find you sell this product. It's just the right flavor. Not to sweet

Posted by Bev on Apr 6th 2022

Love this syrup with soda

Yummy and refreshing

Posted by Unknown on May 19th 2021

Great!

My husband loves your cascara syrup. It is much better than Starbucks. Makes great latte.

Posted by Linda on Mar 3rd 2021

Cascara syrup and cascara coffee. Love it!

Great products that I cannot get anywhere else. Lovely product and top rated service and shipping!

Posted by Unknown on Feb 28th 2021

Cascara

The product arrived in good condition and on time. This is my second order from Len's and will continue to be a customer.

Posted by Jeff on Nov 10th 2020

Good Find

We had been looking for Cascara syrup since it was discontinued at a major coffee chain. Len's has the real deal and we would definitely recommend it if you like Cascara.

Posted by Unknown on Aug 26th 2020

Interesting -- will buy it again

I didn't actually have any clue what this would taste like when I bought it, and I discovered that it's quite pleasant. The consistency and flavor are a bit like maple syrup with a fruitiness mixed in. One thing I did not know about it until I looked it up was that it does indeed have caffeine, so think of it as being on par with maybe a can of soda, vs. the caffeine of a cup of coffee.

Posted by Matt on Jul 2nd 2020

Delicious Syrup

I love the cascara lattes at Starbucks, and this syrup lets me reproduce them at home. Very good.

Posted by alanezlotnicki@gmail.com on May 15th 2019
Showing reviews 1-10 of 15 | Next
Latest Blog Post
These volcanic soil coffees are delicious and diverse... Read more...
Resources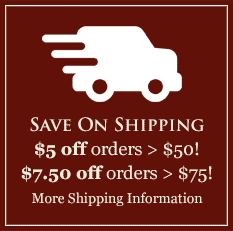 Featured Region
The Araku Valley of India
India's coffee tradition goes back 400 years or more, when a variety called Kent was first established in the Southern Hills. Arabicas predominated until the blight of 1870, when growers needed to hybridize to resistant varieties. The resultant strains had genes from Liberica and other unique, resistant species. Learn more and browse India's Araku Valley coffees here.