G7 Black Gourmet Instant Coffee
G7 Black Gourmet Instant Coffee
Black G7 for those who prefer their coffee black, or simply prefer to add their own cream and/or sugar to their coffee. The G7 Black is also able to dissolve in cold water for an iced coffee. Our taste tests of over 40 brands, our customer comments, and G7 Black's rise to Asia's top-selling black instant coffee support that this is the best black instant coffee in the world.
It's the best because it is fundamentally different... while USA instant products are brewed and then freeze-dried, meaning you are brewing it for the second time when you use it, G7 Black was the world's first dry-roast process instant coffee. It is not pre-brewed! As a result it is fresher, more flavorful, and smoother than any other style of instant coffee.
The Black G7 was likely the inspiration for Starbucks Via® gourmet instant coffee. Starbucks has created the world's SECOND dry-roasted instant coffee, but we feel, and our taste tastes reveal, that people prefer the original G7 Black, at a fraction of the cost.
15 servings per box. Each sachet makes 7-8 ounces (or to taste).
More Information
Finally, pure Black G7! Black instant G7 has a number of advantages: it does not contain any added calories from added creamer or sugar, it can be mixed directly into cold water for iced coffee, its packet size is very small and fits easily in a wallet, and, of course, many people just prefer black coffee.
G7 is widely regarded as a unique and superior gourmet instant coffee, due to a processing plant built by Italian coffee technology experts that uses a proprietary process to create flavorful instant coffee from unroasted, green coffee beans. The beans are roasted and powdered in one process that eliminates the usual bitterness of freeze-dried coffee common to other processes. If you have never tried G7, you have never seen how great instant coffee can taste. The Black G7, requested by consumers for years, is finally available. Its only ingredient: Coffee. Use it alone or as a base in coffee drinks or cooking.
If you do like your coffee sweet, but are watching your sugar intake, then the Black G7 is ideal because you can sweeten it with your non-nutritive sweetener of choice (Splenda, Nutrasweet, etc.). You can also add your own cream, milk, or non-dairy creamer if you like. This black instant is highly suitable for allergy sufferers, because they can be certain that there is nothing in the packet but pure black instant coffee.
An exciting discovery for us was that the Black G7 mixes easily in cold water. During the hot summer months, iced coffee is particularly pleasurable, but regular G7 must always be mixed in hot water first before being poured over ice. This can be tricky because the ice melts and may dilute the coffee. With Black G7, there's no problem making coffee as cold as you like, anywhere you have access to iced and water and want to enjoy a glass of gourmet iced coffee!
G7 is 100% pure black coffee with nothing added. Caffeine is rated at 60 mg per serving/packet, about 20% less than an average cup of brewed coffee. One sachet makes about 7 ounces of coffee. Natural sugar content of the beans is approximately 0.2 grams per serving. Note that the nutritional facts label provides values for 100 grams, which is equivalent to 50 servings.
(Starbucks® and Starbucks Via® are registered trademarks owned by Starbucks Corporation)
Customer Reviews
Write Review
Showing reviews 1-10 of 37 | Next
Best Instant Coffee Ever!

I discovered this coffee when I was visiting Vietnam recently and was delighted to find that I could get it here in the U.S. from Len's! When I don't have time to brew my usual S-blend, I can add this to some milk, mix with my immersion blender, and have an instant latte (iced or hot!) that has all the Vietnamese flavor I've come to love. My mom, who prefers black coffee, also enjoys the flavor when added to hot water.

Posted by Jennifer D. on Jul 29th 2023

Great tasting for an instant

The best instant. I can drink this black. Tastes great.

Posted by Leslie Ostrander on Sep 9th 2022

Great product

Excellent instant coffee! Very smooth with 8 oz of hot water.

Posted by Dick S. on Jul 1st 2022

Best instant coffee

Love the flavor of this! Will definitely continue buying!

Posted by Matt on May 19th 2022

useful and delicious

I always keep this on hand for baking (add to chocolate desserts), coffee yogurt and coffee soda (add to seltzer with simple syrup- creates a creamy foam without dairy)

Posted by Unknown on Feb 3rd 2022

Wife Disliked Coffee

I had her try this. At age 68 she started drinking the G7. I just ordered an additional 20 boxes. It is her very favorite.

Posted by Charles Young on Sep 1st 2021

A buyer for life

The best instant coffee, period.

Posted by Steve on Aug 19th 2021

Best instant coffee out there!

If looking for the convenience and portability of instant coffee, you can't really get better than this - it tastes like much higher quality coffee than many other instant options.

Posted by Emily on Aug 19th 2021

It's magic!

I have to tell you, this stuff is magic. I use it mostly to make coffee yogurt, adding a little sugar to taste. I just made a coffee soda with seltzer and simple syrup. It instantly frothed up into creamy foam without milk or cream of any kind. I don't know how they grind it finely enough to totally dissolve in cold liquid. Also useful for baking.

Posted by Unknown on Jul 30th 2021

Best instant on the market

I'm sensitive to many coffees with high acidity and/or additives like sulfites. Even on days when I'm rushed I can still enjoy good coffee without any problems whatsoever. Good smooth yet distinct intense flavor I look for. Two packets in a large mug with whole milk. A dab of brown sugar. Perfect.
Thank you for your excellent service -- and for carrying Trung Nguyen coffees.

Posted by Linda on May 27th 2021
Showing reviews 1-10 of 37 | Next
Latest Blog Post
These volcanic soil coffees are delicious and diverse... Read more...
Resources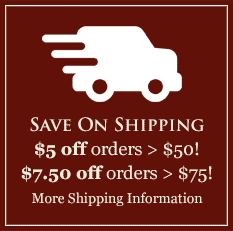 Featured Region
The Araku Valley of India
India's coffee tradition goes back 400 years or more, when a variety called Kent was first established in the Southern Hills. Arabicas predominated until the blight of 1870, when growers needed to hybridize to resistant varieties. The resultant strains had genes from Liberica and other unique, resistant species. Learn more and browse India's Araku Valley coffees here.