Highlands Coffee Ready-to-Drink Iced Coffee
Highlands Coffee Ready-to-Drink Iced Coffee
Innovative ready-to-drink coffees from Highlands Coffee allow you to have the full Vietnamese iced coffee experience as easily as you can open a can of soda. Strong, dark, full-bodied Vietnamese coffee is prepared as the traditionally sweet and creamy Ca Phe Sua.
Highlands Coffee took two years to perfect the process of producing perfect, fresh-brewed Vietnamese coffee in an easy-open can. Just keep the can in your refrigerator or cold case and pop the top to be transported to a Vietnamese café, enjoying a perfect iced coffee made from genuine Highlands Coffee. It is refreshing straight from the can when chilled, poured over ice, or used as a base in a coffee-based drink recipe.
The coffee is brewed fresh in the can, and vastly outperforms Charbucks and other leading bottled coffee drinks in our taste-tests.
If you are ordering by the carton, please note we have a 2-carton maximum due to limited supply.
Customer Reviews
Write Review
Great canned coffee

I tried the 4 pack first, and found I liked this much better than the major brands. It tastes like good coffee with cream and sugar, not a milkshake. Not too sweet, and not too large a can. Great for an afternoon coffee snack. I bought the full case and am trying to keep to one a day.

Posted by Mark on Dec 23rd 2022

As good as ☆bucks

I was told this was a pretty good alternative for another canned coffee I liked. They were right! Pretty darn good

Posted by Havasusal on Dec 22nd 2022

No better cold brew in a can!

I'm a long-term cold brew Vietnam coffee drinker and borderline addict. I say borderline b/c addiction is defined partly as affecting your finances, personal life, work life, etc and since it's so affordable not really an addict right?! Trust me-there is no better canned coffee product and I've turned 6 others in this direction already.

Posted by Mr. Paul on Dec 2nd 2021

great stuff

i was so saddened to see the highlands RTD coffee was no longer available. we've drinking this product for years courtesy of len's and now are rationing the remnants of the last case we received more than a year ago

Posted by L on May 8th 2021

Perfect coffee

I'm thrilled that I was able to find this coffee on this website. A group of friends and I were reminiscing on our trip to Vietnam, where we sustained our long, hot days of adventure in Ho Chi Minh City by stocking up on these. They are so yummy, and the perfect amount of sweetness. Len's sent them to me so quickly too. Thank you!

Posted by S T on Mar 24th 2020

What is Vietnamese Coffee? Amazing, that's what!

I have never had Vietnamese coffee. I stumbled upon Len's when looking up different kinds of coffee out of curiosity. I ordered some ground coffee from Len's (i'm a cold brew fanatic) and came across Highland Coffee. After reading how much time and effort the company put into getting the perfect brew I had to try some. This product is amazing! It's creamy, it's a little sweet, it's got a kick to perk you up. It's great when you need to get out the door and don't have time to make a pot of coffee. It's also great just because. It doesn't have that artificial sweetness like most other cold coffees (*cough cough* s-bucks) and there is no chemical after taste. I bought four cans at first. My wife's jaw dropped as soon as she tried some. She asked what it was. "Magical" was my response. I immediately bought the 24 pack. I then drank five the next day after getting them in the mail. Was that a little excessive? Maybe. Did my mouth appreciate it? You know it! Being part of this drink's creation, Len shows his passion for coffee and his dedication to a quality product. I highly recommend this drink as a staple for your fridge.

Posted by Unknown on Mar 12th 2018

THE VERY BESWT

This iced ready-made coffee is great tasting and so quick and easy. It would be very hard to live without it, please do not stop making this product.

Posted by john smith on Oct 5th 2016
Latest Blog Post
These volcanic soil coffees are delicious and diverse... Read more...
Resources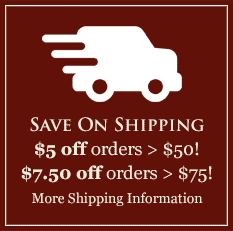 Featured Region
The Araku Valley of India
India's coffee tradition goes back 400 years or more, when a variety called Kent was first established in the Southern Hills. Arabicas predominated until the blight of 1870, when growers needed to hybridize to resistant varieties. The resultant strains had genes from Liberica and other unique, resistant species. Learn more and browse India's Araku Valley coffees here.