Costa Rica Dota Tarrazu Nectar Coffee, roasted
Costa Rica Dota Tarrazu Nectar Coffee, roasted
You've never tried coffee like this before! The 2018 crop is extra special.

During the brief peak of the growing season, the coffee trees' sap is flowing with extra sugar, similar to what occurs during maple sugaring time when northern regions make maple sugar from extra-sweet sap. Coffee cherries picked at this time are extra-sweet, extra-fruity, and extra-flavorful, with a distinct wine-like aroma.
8 oz bags. Please select ground or whole bean and roast level.
More Information
The Nectar, peak-harvest coffee is usually harvested in a brief two-week window, and is normally reserved for the farmer himself because there is not enough to share. This year, however, the unusually kind weather in Costa Rica resulted in an exceptionally long and prolific Nectar harvesting time, and our grower consented to sell some of it to us after Len visited his estate in Costa Rica.
hen processed correctly, using a low-water method that leaves some of the sweet pulp on the beans through drying, the nectar process yields a flavor profile that is so different from ordinary coffee that people struggle to describe the unique tastes and aromas it provides.
This coffee is available in Medium (Brown Sugar) Roast, Deep Forest (Dark) Roast, and new Harlequin™ Roast. The Medium roast has more of the Costa Rican beans' natural brown sugar taste, and the unique Nectar flavors (tangy fruit, wine, honey) are more pronounced. The Dark roast is fuller-bodied and tends to be more accessible and less of a "stunner" to the palate. The Harlequin roast blends the two into a beautiful cup that is greater than the sum of its parts.
NEW! Light Roast optimized for cold brew and iced coffee. While this is great hot also, it really blossoms in cold brewing and iced coffee. Strong brown sugar and fruity notes.
Latest Blog Post
Direct Trade is the wave of the future, and is picking up speed. It may just save hundreds of thousands of farming communities around the globe. Read more...
Resources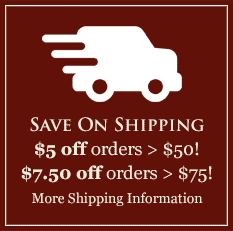 Featured Region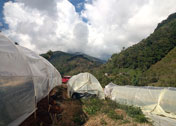 Costa Rica's Dota Tarrazu Region
"Tarrazu", like Champagne, is a restricted term that can only apply to the highly-prized coffees grown in one small mountainous region. With your help and ours, our Tarrazu coffee farmer is expanding his farm to the great benefit of the local people, the environment, and the coffee species. Learn more and browse our Costa Rica Dota Tarrazu coffees here.