Costa Rica Dota Tarrazu Nectar Coffee, roasted
Costa Rica Dota Tarrazu Nectar Coffee, roasted
You've never tried coffee like this before! This unique honey-style process and painstaking natural sun drying at 6500' altitude really creative a unique coffee experience.

During the brief peak of the growing season, the coffee trees' sap is flowing with extra sugar, similar to what occurs during maple sugaring time when northern regions make maple sugar from extra-sweet sap. Coffee cherries picked at this time are extra-sweet, extra-fruity, and extra-flavorful, with a distinct wine-like aroma.
8 oz bags. Please select ground or whole bean and roast level. Harlequin Roast is many people's favorite. It is a Deep Forest dark roast with about 23% Light Roast. The small percentage of Light Roast preserves the brown sugar notes of this coffee, while the Deep Forest roast produces an incredibly buttery profile with hints of chocolate and honey.

Back in stock!
More Information
When processed correctly, using a low-water method that leaves some of the sweet pulp on the beans through drying, the nectar process yields a flavor profile that is so different from ordinary coffee that people struggle to describe the unique tastes and aromas it provides.
This coffee is available in Medium (Brown Sugar) Roast, and new Harlequin™ Roast. The Medium roast has more of the Costa Rican beans' natural brown sugar taste, and the unique Nectar flavors (tangy fruit, wine, honey) are more pronounced. The Harlequin roast blends 75% dark roast with 25% Light Roast into a beautiful cup that is greater than the sum of its parts.
Latest Blog Post
These volcanic soil coffees are delicious and diverse... Read more...
Resources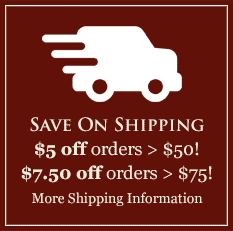 Featured Region
The Araku Valley of India
India's coffee tradition goes back 400 years or more, when a variety called Kent was first established in the Southern Hills. Arabicas predominated until the blight of 1870, when growers needed to hybridize to resistant varieties. The resultant strains had genes from Liberica and other unique, resistant species. Learn more and browse India's Araku Valley coffees here.