Liberica
A unique and irreplacable part of our worldwide coffee heritage, Liberica is an entirely separate species of coffee. Its almond-shaped beans have an exceptional aroma, almost floral and fruity, while its flavor is full and slightly smokey. We guarantee you have never tasted anything like this rare and exotic coffee.
Liberica is a vanishing species of coffee that is only now being brought back from the brink of extinction, and your purchase supports conservation of both the coffee and the forests where it grows.
Urgent update: Liberica is once again in danger of extinction. Many Liberica farms are replacing their pure Liberica trees with shorter, more convenient-to-harvest hybrid coffees. We fear that soon the wild Liberica trees will be the only ones left!
We have to get our precious, dwindling supply via airplane. Scarcity and transportation expense have forced us to raise the price of Liberica. This price represents the real, honest cost of this rare bean.
Now, more than ever, your purchase of Liberica is saving the entire species from extinction. Help us protect coffee biodiversity and preserve this irreplaceable part of our world's coffee heritage!
Latest Blog Post
These volcanic soil coffees are delicious and diverse... Read more...
Resources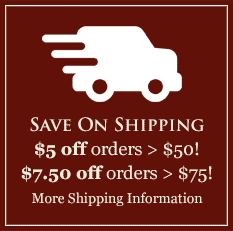 Featured Region
The Araku Valley of India
India's coffee tradition goes back 400 years or more, when a variety called Kent was first established in the Southern Hills. Arabicas predominated until the blight of 1870, when growers needed to hybridize to resistant varieties. The resultant strains had genes from Liberica and other unique, resistant species. Learn more and browse India's Araku Valley coffees here.