Philippine Liberica, endangered species
Philippine Liberica, endangered species
A unique and irreplacable part of our worldwide coffee heritage, Liberica is an entirely separate species of coffee. Its almond-shaped beans have an exceptional aroma, almost floral and fruity, while its flavor is full and slightly smokey. We guarantee you have never tasted anything like this rare and exotic coffee.
Liberica is a vanishing species of coffee that is only now being brought back from the brink of extinction, and your purchase supports conservation of both the coffee and the forests where it grows.
Urgent update: Liberica is once again in danger of extinction. Many Liberica farms are replacing their pure Liberica trees with shorter, more convenient-to-harvest hybrid coffees. We fear that soon the wild Liberica trees will be the only ones left!
Sometimes we have to get our precious, dwindling supply via airplane. Scarcity and transportation expense have forced us to raise the price of Liberica. This price represents the real, honest cost of this rare bean.
Now, more than ever, your purchase of Liberica is saving the entire species from extinction. Help us protect coffee biodiversity and preserve this irreplaceable part of our world's coffee heritage!
8 ounce roasted coffee, City Roast (Light/Medium).
It's here, the 2020 crop! We have brought in a limited supply... but we have another double order coming in August.

Customer Reviews
Write Review
outstanding.

I love this coffee. great taste, great crema.

Posted by Charley Wright on Apr 14th 2020

Hands-down the best!

Ever since I moved to the US, I had not been able to find the same strong flavor, richness and oomph as the coffee we have back home. I gave up trying to find alternatives and started searching for barako suppliers online when I came across Len's. You are a life saver! Not only do I actually enjoy every cup of coffee I make, I feel like I'm being hugged from home. All the memories, good times, family love - it's just pure comfort in a cup. Thank you for making this special coffee available on this side of the world. Truly grateful!

Posted by Trish on Apr 4th 2020

miracle cure

Since my wife and I started drinking barako, our blood sugar levels have gone down to the point where our doctors have taken us off our diabetic medication

Posted by Sevilla on Jul 29th 2017

Be a Man, Drink Liberica

good, strong, tastes like fortitude and resilience. Not for the faint of heart. If you like starbucks then dont bother. We dont want your kind here.

Posted by Paul on Feb 14th 2017
Latest Blog Post
We're doing everything we can to help! Read more...
Resources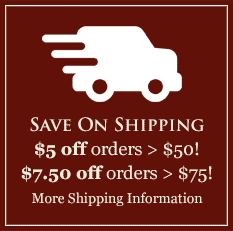 Featured Region
Brazil's Poços de Caldas
There is no other terroir in the world similar to the unique microclimate of Poços de Caldas, which is angled perfectly toward the sun. Poços de Caldas receives sharply divided day and night periods that begin with early morning sun full-on till 4 pm. The soil is enriched by volcanic minerals and rainforest humus. Learn more and browse Brazilian Volcano Coffees here.