JAZ Improv Coffees
When we create a JAZ coffee, we might roast it 2 or 3 times depending on demand, and then we go on to new and exciting coffee ideas. The JAZ Improv coffees are intended to be like plein air or sand paintings - 1 ups - and when they are gone, they are gone. However, some of these creations got such a great response from our customers we made them permanent additions. Some are only produced seasonally, like Waikiki Sunrise.
While we have traditionally offered these labors of love for the low price of $5 because we just like to share our creativity, recent cost increases on mundane things like the coffee bags, labels and tin ties, have gone up 60% or more. So unless we are running a featured sale, JAZ coffees will now typically be offered at $7.
JAZ Improv Coffees typically combine coffee with natural spices and extracts - in the spirit, say, of Mulled Cider or Sangria. The coffees used in these blends have natural tones that we may accent or complement with cocoa, vanilla, allspice, nutmeg, cinnamon, orange extract and blossom water, and even natural foods like pumpkin powder! Each JAZ coffee has a theme, like matching historic coffee blends from the region of the "Pirate Utopia" with spices and fruit extracts from that region to historically create what might have been "Pirate Coffee" (Long Live Libertalia!).
We like to develop these in series... the Pirate Series, Travel Series, Dessert Series, etc. All ingredients are simple and natural with absolutely nothing artificial. We hope you will enjoy drinking them as much as we did designing them!
Latest Blog Post
These volcanic soil coffees are delicious and diverse... Read more...
Resources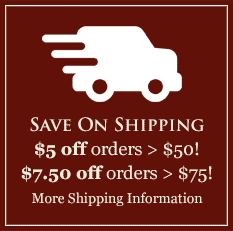 Featured Region
The Araku Valley of India
India's coffee tradition goes back 400 years or more, when a variety called Kent was first established in the Southern Hills. Arabicas predominated until the blight of 1870, when growers needed to hybridize to resistant varieties. The resultant strains had genes from Liberica and other unique, resistant species. Learn more and browse India's Araku Valley coffees here.