JAZ Improv Coffee : Traveler Series : Marrakesh Espress(o)
JAZ Improv Coffee : Traveler Series : Marrakesh Espress(o)
Morocco - home of unique cuisine, spices and most everything delicious! Len was enamored with the Moroccan Espresso served to him at the Marrakesh Express coffee shop many years ago, and managed to wheedle the recipe out of the barista, including the spices and the secret ingredient that we unabashedly make "unsecret" here: Orange Blossom Water. This is not an orange extract; the genuine blossom water has its own strong fragrance and is a bitter oil.
With sharp spices like nutmeg and cinnamon and the bitter orange blossom water with its fabulous fragrance, this is a cup of coffee that one of our regular Open House patrons told Len "This is simply the best espresso I have ever had!". It defies description and seems unlikely, but it's a time-honored approach to making sharp, fragrant, slightly bitter espresso that demands more than one cup.
Originally we developed the Espresso recipe, and now we also have a brewing version for French Press and drip machines. Choose either Espresso grind or whole bean for espresso, or choose the Drip Grind for press, pourover or drip machine brewing. This blend of Santa Izabel and peaberry Robusta is high in crema and body.
8 ounce bags. Please choose Espresso, Drip Grind or Whole Bean.
Latest Blog Post
We're doing everything we can to help! Read more...
Resources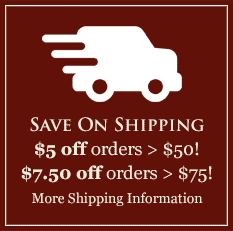 Featured Region
Brazil's Poços de Caldas
There is no other terroir in the world similar to the unique microclimate of Poços de Caldas, which is angled perfectly toward the sun. Poços de Caldas receives sharply divided day and night periods that begin with early morning sun full-on till 4 pm. The soil is enriched by volcanic minerals and rainforest humus. Learn more and browse Brazilian Volcano Coffees here.