JAZ Improv : Traveler Series : Mexican Mocha
JAZ Improv : Traveler Series : Mexican Mocha
This is a ton of fun in a cup! A real comfort coffee, with genuine Mexican Ceylon (sweet) cinnamon and mocha flavors. The base is the inimitable Rancho Feliz Arabica in Harlequin Roast. One of our top-selling JAZ Improv coffees all year round.
We were surprised to find out that Mexican cinnamon generally originated from Ceylon. Ceylon cinnamon is the "real" cinnamon (Cinnamomum verum -"true cinnamon"), with tons of health benefits. Most other cinnamons are related, but often have less-than healthy elements in them, as they are simply a different species of tree with different genetic makeup. Ceylon cinnamon is what most of grew up with; it was ubiquitous in Sticky Buns and baked treats we love. We sourced genuine Mexican sticks of Ceylon cinnamon and Mexican chocolate, and created our own flavor extract for this fun coffee. There's just a touch of natural orange and organic vanilla to complete the profile of this satisfying mocha coffee.
8 ounces, please choose drip grind or whole bean.
Customer Reviews
Write Review
What we have every morning!

We love have TN Creative 4 + Mexican Mocha every morning as espresso or latte. They are both great, particularly as a 50:50 whole bean freshly ground.

Posted by David on Sep 13th 2023

Delightful coffee

This could be 5 stars, but for the fact that "Best" is competitive among Len's coffees.
This is definitely a good coffee taste - not a flavored coffee taste. A medium fine grind brewed in a Yama siphon. The cinnamon was tasted in the nose, not muddying the coffee flavor on the tongue. The chocolate undertones were more like those of a good Sumatra.
Very enjoyable.

Posted by Unknown on Aug 16th 2023

Great! Complements TN creative 4

We make 2 double espressos every morning. My favorite blend is ½-½ freshly ground TN Creative #4 + Mexican Mocha

Posted by David on Jan 21st 2023

My reason to get moving in the morning

The smooth flavor with a hint chocolate gets my morning started. The flavor makes a great start for the day and goes wonderfully with dessert. I continue to enjoy this for several years.

Posted by Jerry on Jan 6th 2023

A Special Treat

I love this coffee! The cinnamon and mocha aren't strong, but they are smooth, and the coffee is delicious. I save it for Monday mornings and mornings when I really need something special.

Posted by Jennifer Dougherty on Dec 5th 2021

Wow, very mocha!

Superb chocolate mocha beans; we usually mix 50-50 with TN Creative #4 or for chocolate bliss with Nicaraguan Mochazilla, all as espresso, cappuccino (me) or latte (my wife) each morning.

Posted by David on Sep 12th 2021

Nice flavor

Nice "cinnamony" flavor and smooth

Posted by Unknown on Sep 3rd 2021

Wow!

Michael & chocolate …AMAZING! Often just by itself as espresso or cappuccino. Often mixed with TN Creative #4 and brewed. This is the most " "chocolates" of the 3 different ones we tried.it's fab!

Posted by David on Aug 4th 2021

Sweet and strong

Mexican Mocha is a great blend of flavors. With hints of Vanilla and Cinnamon, the finish that this coffee gives is irresistible!

Posted by Unknown on Mar 19th 2021
Latest Blog Post
These volcanic soil coffees are delicious and diverse... Read more...
Resources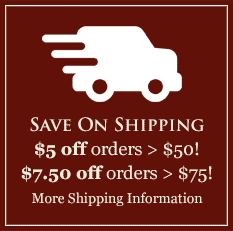 Featured Region
The Araku Valley of India
India's coffee tradition goes back 400 years or more, when a variety called Kent was first established in the Southern Hills. Arabicas predominated until the blight of 1870, when growers needed to hybridize to resistant varieties. The resultant strains had genes from Liberica and other unique, resistant species. Learn more and browse India's Araku Valley coffees here.