JAZ Improv : Panda Blend
We can all use a hug. Panda Blend hugs your tastebuds with rich, warm natural-process beans from Andradas, a small town in the Poços de Caldas volcanic caldera that is world-renowned for its health-giving soil and healing hot springs.
Alcides Jorge Fossa is a second-generation Italian coffee grower who has cultivated some of the finest microlots in the Sitio Pinhalzinho farming community of Andradas since 1984. We have purchased a sizable quantity of his 2020 harvest and have spent over a week perfecting the optimal roast points and combinations that go into this Harlequin Roast coffee.
This Direct Trade coffee is grown in tracts of coffee trees nestled between hundreds of acres of conservation land.
Rich, buttery, smooth, and low in acid, this is a great coffee to sip while enjoying a bakery treat or after-dinner relaxing cuppa. Huggable Panda is the quintessential comfort coffee!
Choose 8 ounce bag in whole bean or drip grind.
Customer Reviews
Write Review
One of many

Super nice...
I picked up five of Len's give it a try special coffee and I am happy I did.
Smell the ground beans...
Brew the coffee and smell it as it brews.
Enjoy.

I am lucky and have a coffee roaster in my local area and a friend said I should try Len's. I am glad I did. If you do not have a local roaster click on Len's. If your local roaster needs a challenge order some from Len's. Support your local roaster and also treat yourself to quality variety.
I am glad I did.
Friends share beans with each other here from time to time. This one was worth sharing.

Posted by GreyWhiskers on Apr 20th 2022

Rich and smooth

One of the best coffees I have ever consumed. Repeat orders for sure.

Posted by JoAnn D. on Nov 22nd 2021

I'm in trouble.

I truly don't know exactly how to describe this coffee other than to say it ticks all of the boxes. If Len's ever runs out of this coffee, I will be inconsolable, I absolutely love it and find myself looking forward to having it each time I brew it. I've never tasted a coffee like this one. I'm about to order it for the 3rd time.

Posted by S.Dean on Apr 2nd 2021

A Great Blend!!

A great blend, very tasty and mellow.

Posted by Jason on Jan 29th 2021

Great flavor

So good, weplaced second order

Posted by Steve on Dec 9th 2020
Latest Blog Post
These volcanic soil coffees are delicious and diverse... Read more...
Resources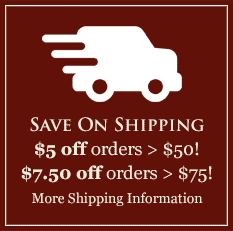 Featured Region
The Araku Valley of India
India's coffee tradition goes back 400 years or more, when a variety called Kent was first established in the Southern Hills. Arabicas predominated until the blight of 1870, when growers needed to hybridize to resistant varieties. The resultant strains had genes from Liberica and other unique, resistant species. Learn more and browse India's Araku Valley coffees here.