Saigon Café Blend
Finally! A true traditional Vietnamese-style blend with signature Peaberry Robusta and premium award-winning Arabica and Catimor beans. That chocolatey flavor you love is here in a coffee we created ourselves. All natural, vegan, premium coffee with an amazingly smooth, chocolatey, buttery profile hot or iced.
This is our first blend in our new line of Trung-Nguyen-inspired coffees that adhere to the original taste and quality of the Vietnamese coffee style that is taking the world by storm. We love having control over the grind... our customers enjoy brewing with the Phin, French Press and drip machines, and most Vietnamese coffees do not do equally well in all three. Our "perfect grind" will deliver an optimal 4-5 minute brewing time in the Phin and works well with press or drip machines (coarse drip is the setting). Or choose whole bean to adjust for the grind you want. Our dry process will not clog your grinder or grind-and-brew machine like the Trung Nguyen whole beans tend to do.
We can't stop drinking this coffee ourselves. We know that everybody will love it!
8 oz bag, choose coarse drip or whole bean.
More Information
Notes: Chocolate, butter, apricot, brown sugar. Relatively high in caffeine. If you like Creative 4 or Gourmet Blend you should enjoy this coffee.
This is a coffee that is relatively high in caffeine due to the peaberry Robusta. It is about 150 mg per serving, about the same level as Creative 4 or Gourmet Blend.
Contains Arabica, Robusta, and Catimor beans, with natural flavor extracts, similar to the original traditional "secret" recipe of Vietnam.
Customer Reviews
Write Review
Showing reviews 1-10 of 11 | Next
Very good coffee

This is excellent stuff but the roasting profile is a little dark for my taste. I'm fairly new to the Robusta coffee experience and so far am loving it - l love the richness and mouthfeel along with the taste. It all seems more substantial than Arabica.
The beans in this blend are obviously very high quality and well taken care of. Only thing that makes it 4 and not 5 star is that the roasting point is a little beyond my preference.
This is my first order from Len's and service is great and shipping was fast! I learned of Robusta from Asser Christiansen AKA the Coffee Chronicler. I highly recommend his website at coffeechronicler.com , his blog and YouTube channel. One of his subscribers recommended Len's. Now I'm on to Jerome Street Blend!

Posted by Robert on Oct 23rd 2020

Good substitute

After trying all of the TN beans, we have settled on "Creative 4" as our favorite and have been ordering after my trips to Viet Nam in June 2001 as soonas Len began importing. When he was out recently of those beans we ordered these instead at his suggestion. They are quite good and an excellent substitute when necessary.

Posted by David H. Gelfand on Jan 28th 2018

Great Way To Greet The Morning

I drink this black and find it full bodied but smooth and not bitter. Very enjoyable.

Posted by Gary Paraboschi on Nov 19th 2017

This creation is a success.

This coffee has the flavor of Viet Nam - they did a beautiful job of creating it.

Posted by Laurie on Oct 23rd 2017

Delicious Blend

This coffee blend is aromatic and tasty. Not too strong but full bodied. It definitely has a taste that I can't put my finger on. But is definitely not rum of the mill coffee. Try it you might love it

Posted by Roger X Cohn on Sep 18th 2017

Better then advertised

This exceeds billing will be buying again.

Posted by Charlie on Sep 15th 2017

Nailed it

Like the headline implies, they nailed it with this blend. The flavor is just about perfect, especially mixed with condensed milk. It doesn't have the rum-ish flavor that most of the Trung Nguyen coffee's have.
If it only had the butter roast aroma, I'd never drink another type of coffee again.

Posted by Tony on Aug 25th 2017

Congratulations to Len!

I love the new Saigon Cafe Blend. It is every bit as good as the Trung Nguyen varieties. I will definitely be ordering more of this as soon as I am about to run out of it.

Posted by Kathy M. on Aug 3rd 2017

Great flavor

After settling on Truong Lam Home Blend, this is the first coffee that is as satisfying yet not overwhelming. Just perfectly enjoyable.

Posted by Luisa on Aug 3rd 2017

Len nailed it!

Len said he was trying to get a Creative 4/Gourmet Blend and he succeeded.

Posted by Smitty on Aug 3rd 2017
Showing reviews 1-10 of 11 | Next
Latest Blog Post
We're doing everything we can to help! Read more...
Resources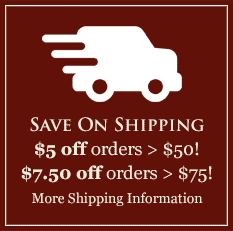 Featured Region
Brazil's Poços de Caldas
There is no other terroir in the world similar to the unique microclimate of Poços de Caldas, which is angled perfectly toward the sun. Poços de Caldas receives sharply divided day and night periods that begin with early morning sun full-on till 4 pm. The soil is enriched by volcanic minerals and rainforest humus. Learn more and browse Brazilian Volcano Coffees here.