Service & Testimonials
We believe that every person deserves to enjoy their coffee. Our goal is to delight you! To that end, we absolutely guarantee that you will enjoy the coffee you purchase from us. If, for any reason, the coffee you receive is not absolutely delicious, please call us immediately at 781-391-2255 and we will correct the problem.
We maintain the highest possible service standards and are proud of our good record.
But what do customers say?
Read these testimonials from our happy customers!
"Will buy from again for sure! Smells great and tastes even better! Using my Cuisinart 10cup thermos coffee maker and grinding the beans freshly for each pot I am in coffee heaven! Such bliss sipping a cup of this exquisite coffee or a pot each day makes my day great and bearable for me! Worth your money & mine! "
- Douglas, Bloomer, WI
"Second order that I have made with Len's. Actually saw the same product elsewhere, but sought out Len's because of their excellent service and prompt delivery. Excellent, highly recommend."
-Jeff, Pittsford, NY
"Great quality coffee. We buy this coffee because it is well researched organic coffee. We roast this in our oven at home and grind throughout the week as needed. We recommend this store as a quality resource."
- James, Keizer, OR
"I bought this Vietnamese Coffee Kit as a gift, so was very pleased to see how nicely this is packaged. Will be giving it to a coffee-lover, so was happy to find something a bit unique and for a very reasonable price."
- Margaret, Brandon, FL
"This is the best tasting coffee I have ever had. Will buy again!"
- William, Spanaway, WA
"Received on time and as expected. Very happy with process and would order again.
- Marc, St. Petersburg, MI
"Completely love this company. Beans are always as they describe and love the descriptive roast profile on the bag. For those of us new to roasting, it at least gives me a starting point to how they fair to what roast.
- Derek, Lansdale, PA
"I just received my order today and I am so impressed at how fast it arrived!! I just made my first cup of Vietnamese coffee, I made it an iced coffee with the condensed milk. Delicious!! I will absolutely be ordering more from your site I am very pleased with your service! Thank You"
-- Gail, Portland, OR
"Hello Len, just a short note to tell you that I've enjoyed all the different coffees I've purchased from you over the past couple of years and I appreciate the speed and accuracy in which my orders have arrived. Kudos to you and your staff for all your good work!
I especially enjoy STRONG and full-bodied coffees. If there's any of the Trung Nguyen or other brands you carry in this category which I haven't tried, let me know and I'll order some the next time. Or new brands you've started selling... You're my primary coffee supplier now!"
--Joey
"I just wanted to say that i am very happy with my order. I ordered yesterday morning and my package arrived this morning. Everything looks good and I am very excited to try the teas :-) Highly satisfied with the service!"
-- M. A., Rhode Island
"I placed an order last weekend and received the package within days of placing my order. I was very pleased with my overall shopping experience and wanted to commend you for making it so pleasurable. Speedy shipping, careful packaging and quality material. You have made a return customer in me, so I just wanted to thank you."
--Melanie, St Louis, MO
"Thank you. Also wanted to let you know that the G7 instant I bought for my daughter is really good. I am going to place an order for more."
-- Michael D., CA
"Hey -- Managed to get to the post office Friday and there it was, my coffee. Its been rockin my world ever since. Thanks again for helping sort it out (not to mention importing it in the first place!)"
-- Dave C., NY
"Thank you so much for the unexpected bonus - what a nice gesture. I'm sure I will enjoy the Nacha coffee. To be completely honest, I have never heard of your coffees until just today when for some reason, I needed to find out how to make Vietnamese coffee. Must be kismet! I live in coffee country (Seattle) but pho is just as plentiful. Around here, there is at least 1 Starbucks and 1 pho restaurant within a 2 block radius. So I went to the neighborhood Viet Wah and tried not to gasp at the row upon row of Folgers - I didn't realize it was still around - and found a package of Trung-Nguyen Gourmet Blend. That's all the Vietnamese coffee there was and it went into my basket along with the required sweetened condensed milk. Anyway, that shopping expedition is what led me to your site and the rest, as it's been said, is history - lol!"
-- Rosario M., Seattle, WA
"I was planning to write to you to let you know our order arrived yesterday. I don't think I've ever had a transaction shipped so fast. It seemed as though I put my mouse down & the doorbell rang. Thanks kindly for your good work. I will be back & recommend your company to all. Cheers."
-- Lynne S., PA
"Len: Your shipping confirmation note is a bit late. The coffee arrived early this afternoon even though we ordered it just yesterday! Once again, fantastic service."
-- Ed G., NY
"I just want to thank you for having the best coffee I have ever drank. I have turned many of my friends and family on to your business. I have not had a bad coffee from your company, keep up the great prices and coffee. Thanks,"
-- Dan K., TX
"Thanks! I don't know what I'd do without you guys! I spent a lot of time working in Vietnam over the last few years and every time I went I would fill my suitcase with as much Trung Nguyen as I could to bring back to the states. I always ran out before my next trip back to Vietnam. Now I don't travel to Vietnam any longer but I can't go back to drinking regular coffee! My Vietnamese friends were surprised to learn that I could find it online in the US! Also they were surprised to see that the weasel blend is cheaper on your site than in Vietnam!!
-- K. G., PA
"I just received my order today. I just wanted to tell you how happy I am to receive the coffee before the weekend. I was out. I have guests coming this weekend and I would have cancelled them if I didn't get the coffee!"
--Anne D., VA
"Just want to let you know that I picked up your coffee on a whim... and it is FABULOUS. I had to read and re-read the ingredients and check your Website to believe that it doesn't include sugar---it is so sweet and delicious. I drink it with soy milk, but I've loved it black as well. I've been a coffee drinker for over 40 years and live in the coffee capital of the United States, and the other roasts don't hold a candle to yours. Thanks for a great product."
- I. D., Seattle
"I was introduced to G7 from my dad's girlfriend who is Chinese. I didn't think I would like "instant" coffee but I liked this. My Dad went and bought me a box in Seattle before we left for home in Moses Lake which is a very small town and is not available here. So when that ran out, I had my college-age son put in a Google search for G7 and your site is the one that popped up and we ordered thru his email. (When I told my Dad I had ordered more coffee, he gifted me with a Cuisinart Electric Tea Kettle to ease my hot water needs (we use that thing all the time for G7, tea, oatmeal etc.)... It made me excited to try your Vietnamese coffee style with your new and improved Phin - no filters -yea! I've always liked the idea of an individual cup of sweet, intense coffee but haven't the opportunity to try it and I am not a Starbucks fan. I am a tea lover as well and am intrigued with the Jasmine and Dragonflower that is the actual flower that can then be displayed, I'm awed! I usually prefer a black tea but I will be back to try some of these as well."
- J. F., WA
"Thanks a lot! Love your "cafe chon" [Legendee]. Had it in Vietnam 10 years ago."
--W., TX
"Hi Len. I started drinking the Trung Nguyen brand when I was in Vietnam in Jan 2008. I brought some back and when I ran out I found you. I also brought back a couple of the individual brew baskets but now I brew it with a melitta #4 drip brewer. I boil the water, let it cool a bit, get the grounds wet with the first splash of water and then run it through slow. I like the #2 blend as an iced coffee but it is all good. .... This year when I revisit I am doing a motorcycle tour through the central highlands where the big coffee production is done. Thanks for the good service."
-- Al F., NY
"Thanks! I lived in [Vietnam] for 5 months this last year and returned not able to live without the coffee!!!"
--Fr Francis, SC
"Len, Thanks for the prompt service. As you can see by my 3rd order, you have a new customer. I'm sure the extra beans will not last long. Have a great day. Again, Thanks."
--Tom, NY
"Package arrived today. Many thanks for quick delivery. All my friends love your coffee and they all get instructions on how to get it. Hope it brings many sales for you."
--J. G., CA
"My uncle, by way of my father got me hooked on this great coffee. I started a coffee club for it at my office. Thanks."
--Nathaniel M., MSW, MA
"Thanks Len! I just returned from six weeks in Vietnam and am thrilled to find a domestic source for the coffee. There's nothing in the world quite like it."
--Mikki
"I am so glad to find a source in the US to buy my Viet Nam coffee. My husband travels to Viet Nam on business twice a year and brings coffee back but I need an order source here at home."
--Robin A.
"Len, I'm glad to see you added Hawaii. I made my last cup of the previous order today, so I have to have more. You were right about how wonderful this coffee is. Best regards,"
--Martin E., HI
"Ever since I had the real thing in Vietnam, I have been looking for Trung Nguyen beans for my home. I managed to find some packaged beans that were exceptionally fresh and moist while in Japan at a Trung Nguyen store, but when I found a similar package at a supermarket in the US, it was dried-out and quite old... Thanks so much for your assistance in finding my coffee-nirvana. =) "
--Shane B.
"I travel to Vietnam at least once a year. I learned to really love the TN coffee varieties. Although I generally purchase what I need while in the country, I was interested to find out if anyone online had discovered this coffee and had it for sale. Glad to see someone has done so, great web site and good information. Regards,"
-- Brad M., MI
Latest Blog Post
These volcanic soil coffees are delicious and diverse... Read more...
Resources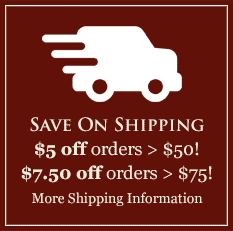 Featured Region
The Araku Valley of India
India's coffee tradition goes back 400 years or more, when a variety called Kent was first established in the Southern Hills. Arabicas predominated until the blight of 1870, when growers needed to hybridize to resistant varieties. The resultant strains had genes from Liberica and other unique, resistant species. Learn more and browse India's Araku Valley coffees here.