Our Saigon Blends
Traditionally, Vietnamese coffee beans were roasted in kettles with butter and sugar, like nuts. All the brand name Vietnamese coffees we love, like Trung Nguyen, harken back to this tradition with their own special roasting techniques and flavors. We have spent years learning the techniques they use, such as low-temperature slow roasting, and different temperatures for the different bean species in the blend.
We feel we've Nailed It, and our customers agree... generally approving our own blends over similar Vietnamese brands by a 3 out of 5 majority. In several cases, customers have told us these are the best coffees they have EVER tasted.
Saigon Blends are our line of Vietnamese-style coffees. They've got all the chocolatey, caramelly flavor and aroma you love about Trung Nguyen coffees, and more. Freshly roasted. Award-winning beans (including the vital species that add that special regional taste: Vietnamese peaberry Robusta, Catimor, Excelsa and more). Expertly blended by Len. It is unbelievably smooth, great hot or iced, and brews perfectly in a Phin for an amazing cafe sua da - or in a drip brewer or French Press for your regular morning cup.
Whole bean coffee lovers have often complained that the branded Vietnamese beans are too oily for their grind-and-brew espresso machines and some others types of grinders, where the fine particles cling to the grinding chamber and can clog the machine. Our whole bean Saigon Blends are DRY and guaranteed to work in your grinders. Also, the pre-ground coffees are ground perfectly for the phin and French Press. In the last 2 years Trung Nguyen coffees have often been ground too fine for the phin filters or French Press. Our grind works better in these brewers and drip machines and pour-overs.
We will continue to make new additions to the lineup this year.
Latest Blog Post
These volcanic soil coffees are delicious and diverse... Read more...
Resources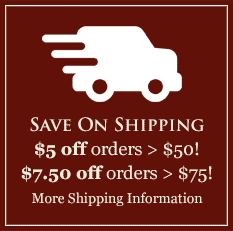 Featured Region
The Araku Valley of India
India's coffee tradition goes back 400 years or more, when a variety called Kent was first established in the Southern Hills. Arabicas predominated until the blight of 1870, when growers needed to hybridize to resistant varieties. The resultant strains had genes from Liberica and other unique, resistant species. Learn more and browse India's Araku Valley coffees here.