Saigon Gold Coffee Kit
The new Saigon Blend coffee kit features our flagship coffee, the Saigon Gold. Saigon Gold is blended from the world's most premium coffee beans and species and roasted at 4 different temperature points to optimize the unique flavor profile of each bean.
Saigon Gold follows in the tradition of ultra-premium coffees that provide an equivalent experience to Vietnamese Civet Coffee (Kopi Luwak)... without the civet's erstwhile contribution. That chocolatey, smooth, butter taste profile similar to Kopi Luwak is achieved through master blending and roasting. You may never have experienced a coffee so sublime before!
To make the Café Sua Da experience complete, we include a premium stainless steel 8-ounce Phin filter and genuine Longevity Gold sweetened condensed milk with the convenient pop-top, along with easy pictorial instructions for creating the perfect brew.
A perfect gift, for a favored one who loves coffee... or is that you? Enjoy the best!
Ships in a white corrugated box with a decorative label and information inside on brewing and Vietnamese coffee. Please select WHOLE BEAN or DRIP GRIND.
Latest Blog Post
These volcanic soil coffees are delicious and diverse... Read more...
Resources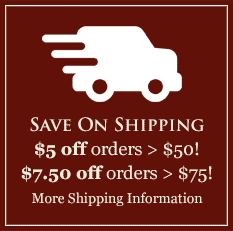 Featured Region
The Araku Valley of India
India's coffee tradition goes back 400 years or more, when a variety called Kent was first established in the Southern Hills. Arabicas predominated until the blight of 1870, when growers needed to hybridize to resistant varieties. The resultant strains had genes from Liberica and other unique, resistant species. Learn more and browse India's Araku Valley coffees here.