Legendee Vietnamese Coffee Kit
Legendee Vietnamese Coffee Kit
An ultra-gourmet Vietnamese coffee kit, this lovely gift includes a 250g bag Legendee Gold, one or more traditional extra-size 8 oz Phin filter(s) to extract maximum flavor from this premium coffee, and a can of sweetened condensed milk for the authentic Vietnamese café experience. The kit is attractively housed in a white box with dark green krinkle. Total 250g coffee, ~1/2 lb. The ultimate gift!
Please select white box with 1 phin, or white box with 2 phins, then select gift wrap option or "none".
More Information
As one of our Vietnamese coffee kits, the Legendee Coffee Kit contains all three elements of an authentic Vietnamese coffee experience: Vietnamese coffee, sweetened condensed milk, and Phin coffee brewer.
The coffee: Trung Nguyen Legendee (Sang Tao 8)
Trung Nguyen's flagship coffee! Characteristics include an incredible natural sweetness --many customers who regularly sweeten their coffee like this coffee unsweetened-- and an acidity and aroma more typical of fine Arabicas than the original Legendee blend. The Legendee family is one of the world's most famous branded coffees, and we are the only authorized distributor in the USA. Sometimes sold under the name "Sang Tao 8", or Creative 8, which is the exact same coffee. Legendee is sometimes referred to as "weasel" coffee in Vietnam. Each bag of Legendee is shipped with a full-color card detailing the history and celebrity of this famous coffee.
The sweetened condensed milk: Longevity Original
Sweetened Condensed Milk is evaporated milk with sugar added, resulting in a thick, sweet syrup. Anyone looking to try authentic Ca Phe Sua Da - Vietnamese-style iced coffee - will need sweetened condensed milk to complete the experience. However, most brands in the USA are too sweet and not creamy enough to give you a really "true" café experience. Longevity brand is made with thick whole milk for extra creaminess, and as a result, lightens coffee much better than Carnation or most other brands. 14oz can.
The Phin: 8oz stainless steel Phin filter/brewer with easy-to-follow instructions with photographs
The gravity insert filter kit used in Trung Nguyen coffeeshops in Vietnam for Cà phê sua dá (or Cafe sua da). The flavor obtained from these small and inexpensive brewers is incomparable. No paper filters needed, no big machine setup or cleaning needed to brew a simple cup of delicious coffee. Just set the Phin atop your cup and add coffee and hot water to brew one perfect serving.

Latest Blog Post
These volcanic soil coffees are delicious and diverse... Read more...
Resources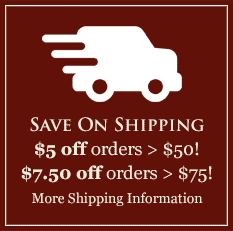 Featured Region
The Araku Valley of India
India's coffee tradition goes back 400 years or more, when a variety called Kent was first established in the Southern Hills. Arabicas predominated until the blight of 1870, when growers needed to hybridize to resistant varieties. The resultant strains had genes from Liberica and other unique, resistant species. Learn more and browse India's Araku Valley coffees here.