Bach Vietnamese Robusta Coffee, Whole Bean
Bach Vietnamese Robusta Coffee, Whole Bean
A cult favorite in Vietnam and the USA, Bach creates only pure, natural coffees, in a lighter City roast that we normally see in Vietnam. This is a strong Robusta, both in flavor and caffeine. Mild chocolate tones and brown sugar notes. Excellent with milk and sugar, or sweetened condensed milk, but is also very low in acid so can be drunk black even by individuals who are sensitive to acidity. Robusta is high in body and crema and makes a fabulous espresso alone or paired with your favorite Arabica.
250 gram whole bean coffee only.
Customer Reviews
Write Review
Strong!!!

If you like really strong coffee then this is for you but it was a little too strong for me.

Posted by Mckenna on Feb 18th 2023

Len's Products

I do not buy coffee anywhere else. I've suggested purchasing coffee here to many businesses. Bach is strong and dark. The BEST way to wake up.

Posted by Elias on Dec 9th 2021

Best coffee I ever tasted

I love the texture and taste of this coffee. I have been buying it for five years.

Posted by Cyril on Jul 10th 2021

Fantastic Smooth Robusta

As others have mentioned, this Robusta coffee delivers smoothness! I really enjoyed making a pot of this coffee every morning until the bag was empty.

Posted by Unknown on Mar 3rd 2021

Smooth, High Caffeine

Among the best of the Vietnamese coffees --truly smooth, not irritating to the stomach, no bitter taste...highly recommend for the morning boost!

Posted by RR on Dec 20th 2020

I absolutely love this coffee

I have been drinking this blend for three years and it always taste the same. The coffee has a smooth and crisp taste that gives me a big smile with every sip. Every one that tries this coffee actually gets me to purchase it for them.

Posted by Cyril on Jul 15th 2020

Amazing

Thank You for getting this amazing product.

Posted by Elias on Feb 27th 2020

Amazing

My number one coffee. Won't purchase anywhere else. I've tried them all!

Posted by Xbronx on Aug 31st 2017

The best

Always searching for a smooth Robusta. This is it, my favorite coffee!

Posted by Michael Levy on Oct 25th 2016
Latest Blog Post
These volcanic soil coffees are delicious and diverse... Read more...
Resources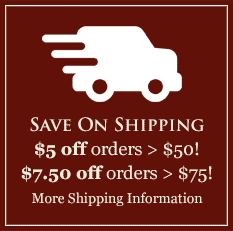 Featured Region
The Araku Valley of India
India's coffee tradition goes back 400 years or more, when a variety called Kent was first established in the Southern Hills. Arabicas predominated until the blight of 1870, when growers needed to hybridize to resistant varieties. The resultant strains had genes from Liberica and other unique, resistant species. Learn more and browse India's Araku Valley coffees here.