Tiny Peaberries! World's Cutest Coffee - Whole Bean
Tiny Peaberries! World's Cutest Coffee - Whole Bean
Omigod, we fell in love with these tiny beans! Less than a third of the mass of regular coffee, these painstakingly cultivated and sorted Arabica Peaberries come from Ethiopia, Tanzania and Brazil, where they are prized as "la creme de la creme" of the estates on which they are grown. Rich in nutty, chocolatey flavor, these sun-dried naturals are bursting with bold flavor and body.
The Tanzanian and JazBlu peaberries measure only 10mm in size, as compared to most coffees that are 15-17mm. The Brazil Jazblu Peaberry is an exotic selection of screen 10 peaberry coffees from the Planalto de Bahia region, are the pride of the producers, carefully hand picked from ripe beans and sorted carefully for quality. The Tanzanian beans come from the Mt. Kilimanjaro region and have a wonderful earthy profile. They are grown at extreme altitudes of 6,000+ feet. The Ethiopian beans are Yirgacheffe origin and are the smallest of all, measuring only about 8mm.
8 ounces, whole bean only (you have to see them to appreciate the Cute!)
Latest Blog Post
These volcanic soil coffees are delicious and diverse... Read more...
Resources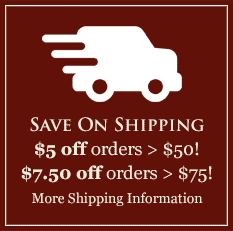 Featured Region
The Araku Valley of India
India's coffee tradition goes back 400 years or more, when a variety called Kent was first established in the Southern Hills. Arabicas predominated until the blight of 1870, when growers needed to hybridize to resistant varieties. The resultant strains had genes from Liberica and other unique, resistant species. Learn more and browse India's Araku Valley coffees here.