Home Roasting
Welcome, home roasters! We offer only one kind of green coffee beans here: delicious ones!
What makes every coffee we carry unique? We choose the best of the best - the top farm in the best growing region of each locale or country. We never settle for good coffee, it has to be great. It has to knock our socks off.
And you can feel great about buying these coffees. Every bean is purchased at 100% Direct Trade, at the farmer's own set price. The farmers can net 5x or more profit from selling direct to companies like ours rather than selling to their own local coops, which often do not provide even a subsistence price. Fair Trade only provides a small margin over the current commodities pricing, which usually is not enough to make a difference in the farmer's well-being. 100% Direct Trade is the way to go to make every coffee purchase do a world of good!
You can browse our single-origin beans, which come from one individual farm or producer, or our pre-mixed blends, which are our own unique blends combining multiple beans for a result greater than the sum of its parts.
---
Below is a full list of all the items in all the sub-categories. This is useful if you want to browse everything, but you might find it easier to select one of the sub-categories above.
Latest Blog Post
Direct Trade is the wave of the future, and is picking up speed. It may just save hundreds of thousands of farming communities around the globe. Read more...
Resources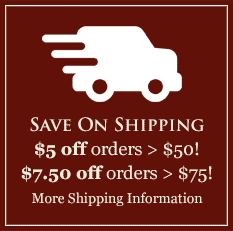 Featured Region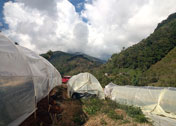 Costa Rica's Dota Tarrazu Region
"Tarrazu", like Champagne, is a restricted term that can only apply to the highly-prized coffees grown in one small mountainous region. With your help and ours, our Tarrazu coffee farmer is expanding his farm to the great benefit of the local people, the environment, and the coffee species. Learn more and browse our Costa Rica Dota Tarrazu coffees here.