Roast Level Chart - 7 swatches to guide roasting
Roast Level Chart - 7 swatches to guide roasting
Ever notice that nobody agrees on the designations for roasting levels? Confused by "City++" and "Euro Roast" and all the crazy names? This simple color chart shows the popular roast levels from Blonde (Cinnamon) through French Roast, with the most common names and approximate comparable temperatures commercial roasters use.
This chart is what we use, and is one of our most popular home roasting items. Get one today! Shipping is free on this item; will not add to shipping charges if added to an order with other items.
Latest Blog Post
Direct Trade is the wave of the future, and is picking up speed. It may just save hundreds of thousands of farming communities around the globe. Read more...
Resources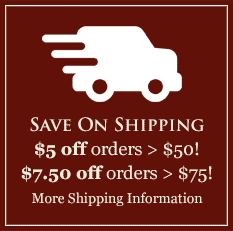 Featured Region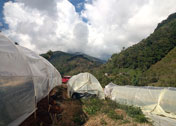 Costa Rica's Dota Tarrazu Region
"Tarrazu", like Champagne, is a restricted term that can only apply to the highly-prized coffees grown in one small mountainous region. With your help and ours, our Tarrazu coffee farmer is expanding his farm to the great benefit of the local people, the environment, and the coffee species. Learn more and browse our Costa Rica Dota Tarrazu coffees here.