Roast Level Chart - 7 swatches to guide roasting
Roast Level Chart - 7 swatches to guide roasting
Ever notice that nobody agrees on the designations for roasting levels? Confused by "City++" and "Euro Roast" and all the crazy names? This simple color chart shows the popular roast levels from Blonde (Cinnamon) through French Roast, with the most common names and approximate comparable temperatures commercial roasters use.
This chart is what we use, and is one of our most popular home roasting items. Get one today! Shipping is free on this item; will not add to shipping charges if added to an order with other items.
We cannot ship this item to Canada by itself, sorry, the shipping is more than the item cost! We can send it if it is part of a larger order only.
Customer Reviews
Write Review
Great quick reference

Great quick reference to judge roast levels on the fly by color.

Posted by Shawn williams on Aug 18th 2021

Simple and unambiguous

I have one of these with 14 levels on it and beans (from another place), and I must say this guide is much nicer to use. It's a lot more obvious where your roast is with a smaller set of colors, and the solid color design is also really helpful. Keep it simple!

Posted by Matt on Jul 2nd 2020
Latest Blog Post
These volcanic soil coffees are delicious and diverse... Read more...
Resources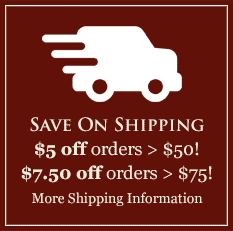 Featured Region
The Araku Valley of India
India's coffee tradition goes back 400 years or more, when a variety called Kent was first established in the Southern Hills. Arabicas predominated until the blight of 1870, when growers needed to hybridize to resistant varieties. The resultant strains had genes from Liberica and other unique, resistant species. Learn more and browse India's Araku Valley coffees here.