Roast Level Chart - 7 swatches to guide roasting
Roast Level Chart - 7 swatches to guide roasting
Ever notice that nobody agrees on the designations for roasting levels? Confused by "City++" and "Euro Roast" and all the crazy names? This simple color chart shows the popular roast levels from Blonde (Cinnamon) through French Roast, with the most common names and approximate comparable temperatures commercial roasters use.
This chart is what we use, and is one of our most popular home roasting items. Get one today! Shipping is free on this item; will not add to shipping charges if added to an order with other items.
Latest Blog Post
We're doing everything we can to help! Read more...
Resources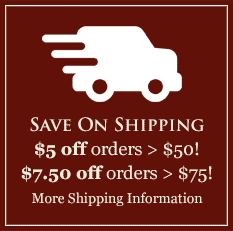 Featured Region
Brazil's Poços de Caldas
There is no other terroir in the world similar to the unique microclimate of Poços de Caldas, which is angled perfectly toward the sun. Poços de Caldas receives sharply divided day and night periods that begin with early morning sun full-on till 4 pm. The soil is enriched by volcanic minerals and rainforest humus. Learn more and browse Brazilian Volcano Coffees here.