Chocozilla, green unroasted, premixed
Chocozilla, green unroasted, premixed
Our second chocolatey coffee, once intended as a limited edition, now a permanent offering thanks to popular demand!
This is a premixed GREEN BEAN, unroasted blend that can be roasted at one temperature; both bean types respond equally to roasting temperatures. When roasted, it's delicious hot, inced, or as cold brew.
ChocoZilla is primarily Brazilian St. Domingos Arabica, blended with Vietnamese Robusta for added punch and depth. Whereas Mocharagua is intense dark chocolate, ChocoZilla is a sweeter milk chocolate. It's a bit lighter and brighter, too, quite refreshing. Perfect both for fans of chocolatey coffees in general, and especially for anyone looking for one with more subtlety (ideal for serving to groups).
As always, no additives or flavorings. Just the natural tastes and aromas of the coffee beans. Delicious hot or iced, takes well to milk and sugar. We have been enjoying it as cold brew also, where it has the time to really develop its natural chocolate tones. Green unroasted coffee for home or commercial roasting.
All sizes on sale.
More Information
There is no other terroir in the world similar to the unique microclimate of Pocos de Caldas, which is angled perfectly toward the sun. Pocos de Caldas receives sharply divided day and night periods that begin with early morning sun full-on until 4 pm, when the sun suddenly is cut off by passing across the rim of the crate at the top of the mountain, triggering a burst of energy (sugar) conversion into flavor in the beans. The soil is an enriched combination of volcanic minerals and rainforest soil, giving the coffee an abundance of nutrition and minerals. The coffees consist of a variety of unusual Arabica sub-types, including golden-fruited Catuai.
These coffees are sustainably grown, UTZ Certified, and direct-trade. Volcano Coffee Company also practices an innovative reinterpretation of "shade-grown" coffee: instead of interplanting hardwood trees with their coffee (which is of limited usefulness for wildlife due to lack of underbrush and biodiversity), they preserve wide strips of intact rainforest between different planting areas. This lets the coffee get the right amount of sun, protects biodiversity, and provides undisturbed habitat for wildlife.
ChocoZilla contains a small percentage of Vietnamese Robusta to enhance is chocolate tones. Thus, it is also an excellent way to try Robusta for the first time, if you've never ventured beyond Arabica before. You're going to love it!
Customer Reviews
Write Review
Good blend

Easy to roast, great flavors hot or cold brew great aroma while roasting it was good in every level from light to dark roast would highly recommend it.

Posted by Colt Cox on Jan 14th 2021

A GREAT blend!

This blend is very well balanced and the chocolate note is very clear. Even my wife who isn't a big coffee drinker loves this blend!

Posted by Kyle G on Sep 1st 2020

Len's Does it Right!

This coffee is miraculously blended so as to deliver a smooth and tasty cup upon brewing. Great flavor that ends each mouthful with more than a hint of chocolate. Len's has become the leader for good coffee and you may agree once you've tried Chocozilla.

Posted by Charles Entress on Mar 16th 2018

The Godzilla of Coffee Outperforms

Wow. A delicious blend of Brazilian and Vietnamese peaberry beans make this a flavor to savor. Roasting to full city or a bit less allows the creation of a quaff with a strong hint of chocolate, not to mention subtle notes of orange creamsicle. Chocozilla makes its presence known much like the namesake monster sauntering down the Japanese boulevard spitting fire at anything standing in the way in those old black and white movies. Raymond Burr would be proud.

Posted by Chuck E. on Jan 29th 2018
Latest Blog Post
These volcanic soil coffees are delicious and diverse... Read more...
Resources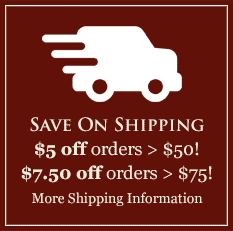 Featured Region
The Araku Valley of India
India's coffee tradition goes back 400 years or more, when a variety called Kent was first established in the Southern Hills. Arabicas predominated until the blight of 1870, when growers needed to hybridize to resistant varieties. The resultant strains had genes from Liberica and other unique, resistant species. Learn more and browse India's Araku Valley coffees here.