Ready-To-Drink Coffee (RTD)
Ready-To-Drink Coffee (RTD)
The ultimate in great taste and convenience: Highlands Coffee's new Ready-To-Drink (RTD) Vietnamese Iced Coffees!
Highlands Coffee took two years to perfect the process of producing perfect, fresh-brewed Vietnamese coffee in an easy-open can. Just keep the can in your refrigerator or cold case and pop the top to be transported to a Vietnamese café, enjoying a perfect iced coffee made from genuine Highlands Coffee. It is refreshing straight from the can when chilled, poured over ice, or used as a base in a coffee-based drink recipe.
Latest Blog Post
We're doing everything we can to help! Read more...
Resources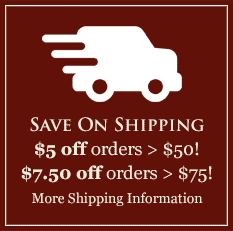 Featured Region
Brazil's Poços de Caldas
There is no other terroir in the world similar to the unique microclimate of Poços de Caldas, which is angled perfectly toward the sun. Poços de Caldas receives sharply divided day and night periods that begin with early morning sun full-on till 4 pm. The soil is enriched by volcanic minerals and rainforest humus. Learn more and browse Brazilian Volcano Coffees here.