Kopi Luwak (Civet Coffee)
Kopi Luwak (Civet Coffee)

Perfect Kopi Luwak beans
Always 100% pure, never blended



The shy civet selecting his dinner

The rare and exotic Kopi Luwak (often translated as civet coffee) is renowned all around the world for its incredibly delicious, subtle, lingering flavor and exceptional smoothness.
Kopi Luwak, or Civet Coffee, is "processed" by the Indonesian Civet, who populates the coffee-growing areas and comes out nightly to feast on only the ripest of the coffee cherries. The beans do not digest and are collected daily by farmers, who thoroughly sanitize the beans, and then dry them in the sun. Then the beans are roasted and vacuum packed for shipping.
Genuine Kopi Luwak coffee beans release hidden flavor compounds from the beans that are never accessed by regular roasting and brewing. These wonderful, locked-away flavors are released because of the natural enzymes of the civet.
Although the coffee is expensive per pound, a cup of home-brewed civet coffee actually costs less than an average cup of brewed coffee bought at a café like Starbucks. Our direct personal relationship with the producers allow us to offer one of the world's greatest culinary treasures at an exceptional value! We are the only website in the world, that we can verify, selling multiple bean species of Kopi Luwak from several different producers.
As with all our products, we stand behind our Kopi Luwak and absolutely guarantee its quality and authenticity. We have been dealing in Southeast Asian coffee for years and we take great pride in our spotless reputation. We ship all civet coffee with suggested brewing instructions and information about the source.
Brewing Civet Coffee: Kopi Luwak can be prepared in any regular coffee machine, or in a Vietnamese-style Phin filter, which brews a single cup of intense coffee at a time (more about Phins here). We include a FREE Phin filter and brewing guide with the 4 oz. Bantai Kopi Luwak, as well as general tips on brewing. In essence, civet coffee can be brewed in an ordinary drip machine, but you will probably enjoy it more in a French Press or with a Phin filter, so we also make it available with these accessories, shown below.
On average, orders ship the following business day. All civet coffee items products ship by USPS Priority Mail unless you request otherwise.
Latest Blog Post
These volcanic soil coffees are delicious and diverse... Read more...
Resources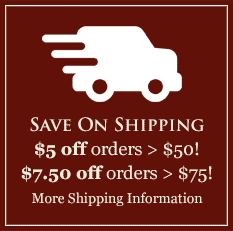 Featured Region
The Araku Valley of India
India's coffee tradition goes back 400 years or more, when a variety called Kent was first established in the Southern Hills. Arabicas predominated until the blight of 1870, when growers needed to hybridize to resistant varieties. The resultant strains had genes from Liberica and other unique, resistant species. Learn more and browse India's Araku Valley coffees here.