High Caffeine
Rocket fuel!
Caffeine level is generally determined by the species of coffee bean; there's a lot of overlap between "coffees with lots of caffeine" and "coffees with Robusta in them". As a result, this category primarily consists of our pure Robusta coffees and our Robusta-based blends. These are naturally higher in caffeine--no additives, nothing artificial.
The pure Robusta will be higher in caffeine. However, the blends usually have a broader appeal, since they stimulate more of the palate than a single-source coffee. If you're not sure which to try, we suggest Jump Start, our highest caffeine blend specially designed to help wake you up both with caffeine and with intense deliciousness!
FYI, if you don't already know this: espresso is higher in caffeine per ounce, but lower in caffeine per serving. This is because a shot of espresso is so much smaller than a cup of coffee.
Latest Blog Post
Direct Trade is the wave of the future, and is picking up speed. It may just save hundreds of thousands of farming communities around the globe. Read more...
Resources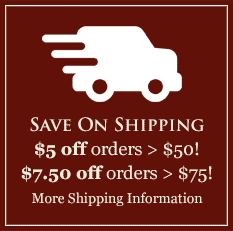 Featured Region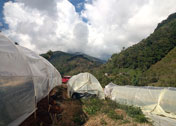 Costa Rica's Dota Tarrazu Region
"Tarrazu", like Champagne, is a restricted term that can only apply to the highly-prized coffees grown in one small mountainous region. With your help and ours, our Tarrazu coffee farmer is expanding his farm to the great benefit of the local people, the environment, and the coffee species. Learn more and browse our Costa Rica Dota Tarrazu coffees here.