High Caffeine
Rocket fuel!
Caffeine level is generally determined by the species of coffee bean; there's a lot of overlap between "coffees with lots of caffeine" and "coffees with Robusta in them". As a result, this category primarily consists of our pure Robusta coffees and our Robusta-based blends. These are naturally higher in caffeine--no additives, nothing artificial.
The pure Robusta will be higher in caffeine. However, the blends usually have a broader appeal, since they stimulate more of the palate than a single-source coffee. If you're not sure which to try, we suggest Jump Start, our highest caffeine blend specially designed to help wake you up both with caffeine and with intense deliciousness!
FYI, if you don't already know this: espresso is higher in caffeine per ounce, but lower in caffeine per serving. This is because a shot of espresso is so much smaller than a cup of coffee.
Latest Blog Post
We're doing everything we can to help! Read more...
Resources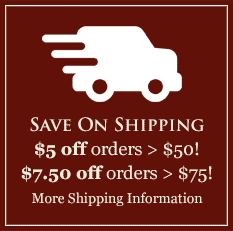 Featured Region
Brazil's Poços de Caldas
There is no other terroir in the world similar to the unique microclimate of Poços de Caldas, which is angled perfectly toward the sun. Poços de Caldas receives sharply divided day and night periods that begin with early morning sun full-on till 4 pm. The soil is enriched by volcanic minerals and rainforest humus. Learn more and browse Brazilian Volcano Coffees here.