Vietnamese Black Tea
We only like to drink tea from Vietnam. In 15 years of checking purity from other tea-producing nations, we found Vietnamese samples consistently are more pure and natural. Vietnam's tea-growing regions are isolated and have been involved in tea production, hosting "tea retreats" and improving methods for over 200 years. Love the taste, love the history!
Latest Blog Post
We're doing everything we can to help! Read more...
Resources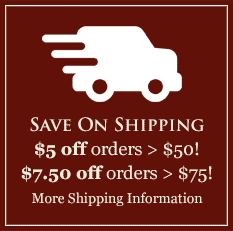 Featured Region
Brazil's Poços de Caldas
There is no other terroir in the world similar to the unique microclimate of Poços de Caldas, which is angled perfectly toward the sun. Poços de Caldas receives sharply divided day and night periods that begin with early morning sun full-on till 4 pm. The soil is enriched by volcanic minerals and rainforest humus. Learn more and browse Brazilian Volcano Coffees here.