Vietnamese Black Rose Tea, loose leaf, from Thai Nguyen
Since 2005 we have loved this Tiny Rosebud Tea, and now we have blended it into fragrant, pure Thai Nguyen Black Tea to create a perfect hot tea for milk and sugar treatment or for enjoyment iced. Rich, fragrant, smooth loose leaf black tea from Vietnam's top tea producing region, Thai Nguyen, with real miniature rosebuds! What more can we say. You'll love this tea! Vietnam's tea region has been producing some of Asia's best quality teas for 300 years.
Hot or iced, also goes well with milk and sugar.
30 grams loose leaf black / rose tea in a re-usable spice-jar-type bottle for a special intro price.
Latest Blog Post
We're doing everything we can to help! Read more...
Resources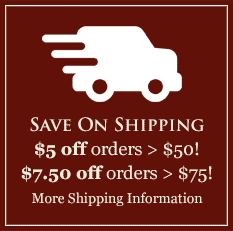 Featured Region
Brazil's Poços de Caldas
There is no other terroir in the world similar to the unique microclimate of Poços de Caldas, which is angled perfectly toward the sun. Poços de Caldas receives sharply divided day and night periods that begin with early morning sun full-on till 4 pm. The soil is enriched by volcanic minerals and rainforest humus. Learn more and browse Brazilian Volcano Coffees here.