Vietnamese White Tea, Grade 1
Vietnamese White Tea, Grade 1
From the pristine tea fields of Vietnam we have sourced the top grade of white tea available. White tea comes from the same plant as green, oolong and black tea, but it is the top, tiny leaves of the plant. The color is variegated and these newborn leaves are a little fuzzy.
White tea is the lowest in caffeine and the highest in healthy anti-oxidants, polyphenols and other beneficial elements. In addition to the variegated color, you can see how tiny the leaves are when you brew them, as shown in the tiny demitasse cup in the picture to the left. White tea leaves are perhaps 1/100th the size of regular green tea leaves, so the labor of picking and preparation is painstaking.
This Grade 1 white tea is floral in aroma and is less bitter than green tea. It should be brewed lightly at about 165°F for only 1-2 minutes.
Tea of this quality generally sells for $10 - $25 for 60 grams (our pouch size). We are making it available to our customers at this great price because we bought it direct from the farm in Vietnam. This provides the farmers with good profit and ensures that we receive the best quality.
60 gram pouch.
Customer Reviews
Write Review
Intriguing Taste

This is the first white tea I have tasted, and I was very happy with the brew. The taste is intriguing and draws me back time and again. Thank you for such great teas! (I have also enjoyed the Vietnamese Green Tea.)

Posted by Christopher on Nov 28th 2022

Best Tea Ever

The absolute best tea ihave ever had. Will be ordering more

Posted by Charles Young on Aug 19th 2022
Latest Blog Post
These volcanic soil coffees are delicious and diverse... Read more...
Resources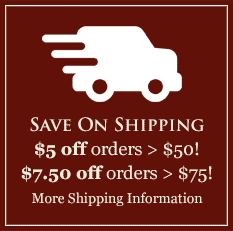 Featured Region
The Araku Valley of India
India's coffee tradition goes back 400 years or more, when a variety called Kent was first established in the Southern Hills. Arabicas predominated until the blight of 1870, when growers needed to hybridize to resistant varieties. The resultant strains had genes from Liberica and other unique, resistant species. Learn more and browse India's Araku Valley coffees here.