Brazil Adrano Volcano Coffee, green unroasted
Brazil Adrano Volcano Coffee, green unroasted
Adrano is an intense, complex coffee. The unique terroir imparts a unique flavor profile that is an interesting combination of sharp, bright elements with earthy and floral tones and a hint of chocolate. Body is high and smooth, and the appeal to the palate is broad because of the three varieties. In a light roast the profile is smooth and fruity; in a dark roast it is surprising buttery in both flavor and mouthfeel, with hints of caramel and lightly toasty aroma. Since 2008, this is our top home roasting green coffee bean.
Green unroasted coffee beans in resealable poly bag for home roasting. Choose your weight.
The FDA wants us to remind our customers that unroasted green beans are not fit for consumption as is, and must be roasted or boiled before ingesting.
More Information
There is no other terroir in the world similar to the unique microclimate of Pocos de Caldas, which is angled perfectly toward the sun. Pocos de Caldas receives sharply divided day and night periods that begin with early morning sun full-on until 4 pm, when the sun suddenly is cut off by passing across the rim of the crate at the top of the mountain, triggering a burst of energy (sugar) conversion into flavor in the beans. The soil is an enriched combination of volcanic minerals and rainforest soil, giving the coffee an abundace of nutrition and minerals. The coffees consist of a variety of unusual Arabica sub-types, including golden-fruited Catuai.
These coffees are sustainably grown, UTZ Certified, and direct-trade. Volcano Coffee Company also practices an innovative reinterpretation of "shade-grown" coffee: instead of interplanting hardwood trees with their coffee (which is of limited usefulness for wildlife due to lack of underbrush and biodiversity), they preserve wide strips of intact rainforest between different planting areas. This lets the coffee get the right amount of sun, protects biodiversity, and provides undisturbed habitat for wildlife.
Customer Reviews
Write Review
Best Bean Ever

The Adrano Volcano bean was one of the first beans I bought with my first roaster (SR800) several years ago. I have tried several other beans but now this is the only bean I roast. I roast about 80 lbs a year. My wife and I not only love it, but it is an excellent gift to family and friends.
I roast it to the very beginning of second crack in my Behmor and let it darken through the cooling process. We use it almost exclusively for expresso roast. The crema it produces is amazing! High chaff but worth a little smoke for the end product.

Posted by Unknown on Dec 8th 2022

a favorite since my first roast

I first purchased a 3lb bag of Len's Adrano green beans Sept, 2019 on Amazon & a week later posted a review. First & only time I've written a review after just one roast and my first cup'n but it was delicious (Hario pour over). Three years & 25lb of Adrano later it's still one of my top favorites. Just finished my 4th & 5th roastings of this new harvest year. I find it excellent at different roast levels. I'm giving the beans a longer than normal dry period & slower RoR to 1st-K then take it to a medium roast about 0:30 pass the end of 1st-K before hitting C-3 (cooling on my SR800) then coast a bit ramping up fan speed before dumping to a cooling station. I'll do a medium-dark similarly but stalling it about 0:20 pass the end of 1st-K to get a slightly longer roast dev before 2nd-K (usually 2:20–2:45 after 1st-K) then 0:10 to 0:30 into 2nd & shutting down before it gets too rapid. I would normally make a blend of the med & M-Dk but this year's medium is so good I prefer it alone.

Posted by Rick on Nov 30th 2022

Easy to Roast, Excellent By Itself and In Blends

Love this coffee and its unique taste / effect! It almost feels like you poured a large bottle of mineral water in each cup. Very smooth and easy on the stomach, with low acidity and incredibly complex taste underneath the chocolate and nutty notes. My favorite way to enjoy this coffee is blended 1:1:1 with the Dalat Bourbon Arabica and Dalat Peaberry Robusta, all medium dark roast, for a low acid, high energy blend that isn't too jittery and has a rich smooth dessert flavor.

Posted by Ian G. on Mar 28th 2022

Sweet Nutty Perfect

This is Brazilian coffee at it's finest. I am really pleased. Next to the Papua New Guinea this Volcano won hands down with sweetness and clean cup. It's hard to find a Brazil so clean, well done. The body is only medium... but that just adds to the balance. Nice!

Posted by Adam Carpenter on Sep 1st 2021

Best Bean We Roast

I have been roasting this bean for about 2 years and it is by far the most popular bean we roast.

We offer two roast levels, a city roast and a dark roast both cup very well, very complex and unique.

Simply amazing!

Posted by Nathan Walker on Mar 19th 2019

Intense buttery flavor in dark roast

I used to roast a Santos from another supplier but the quality of the green beans was not as good. This is my favorite Brazilian coffee now, and I like to blend it either with two different roast temperatures or with another arabica. It's also not woody right off the roast, although after a couple days rest it will develop more of those nice buttery tones.

Posted by John D. on Oct 7th 2018

Great Flavor Profile

The Adrano coffee beans are sold green, meaning that they have not been roasted. Roasting at home is easy and doable! My husband has been using a hot air popper that he purchased on Amazon, but I have also seen these in thrift stores. The coffee beans come with instructions for roasting. I would recommend looking at some YouTube videos to understand the process of roasting coffee at home. The green coffee beans can also be roasted in a pan as long as you constantly move them around for even roasting.

USAGE: First, my husband roasted the coffee beans to the desired roast level. He over roasted just a bit, so they were past the French Roast level. The color of the beans and ground coffee looked almost black and we could taste a little bit of the burn in the coffee, but it was still drinkable. Next time, he will remove the beans from the hot air popper 1-2 minutes sooner. We used an Aeropress to press Adrano volcano coffee - about 2 spoonfuls of ground coffee per 1 cup of water. We like coffee strong! If you make the coffee and it's too strong, you can dilute by adding a little bit of hot water at a time until you reach your preferred strength.

RESULTS: The coffee was strong, bold and smooth. I could taste the caramel notes in the coffee. Even though we made pretty strong coffee, it was not too acidic. I really like the low acidity, especially since I prefer my coffee stronger and stronger causes sometimes irritates my stomach.

If you are looking for unique coffee beans to try, I recommend Heirloom Coffee's volcano coffee. I The flavor profile of the Adrano volcano coffee will appeal to any palate. I do wish that the coffee beans were certified organic.

Disclosure: I received the product to facilitate this review. All opinions are my own and are honest.

Posted by Katie on Sep 29th 2016
Latest Blog Post
These volcanic soil coffees are delicious and diverse... Read more...
Resources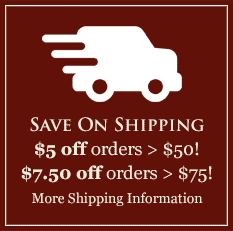 Featured Region
The Araku Valley of India
India's coffee tradition goes back 400 years or more, when a variety called Kent was first established in the Southern Hills. Arabicas predominated until the blight of 1870, when growers needed to hybridize to resistant varieties. The resultant strains had genes from Liberica and other unique, resistant species. Learn more and browse India's Araku Valley coffees here.