Brazil Volcano Coffee: André Sanches Bourbon Suprema Microlot
Brazil Volcano Coffee: André Sanches Bourbon Suprema Microlot
This André Sanches Estate microlot coffee from Brazil Volcano Coffee Company comes from an award-winning farm and coffee-producing family that spans three generations. Last month we sadly announced we had run out of these beans but we just discovered a full sack hiding behind some Adrano beans! So we are returning this popular coffee for its Swan Song!
The Medium Roast is a delightful midrange that captures the basic essence of the coffee. The Light Roast is, and has been, our most popular single-origin-coffee Light Roast of all time.
Our Harlequin Two-Temperature Roast has a base of Dark Roast with the perfect measure of Light Roast to preserve the brown sugar and spicy tones of the lighter roasting.
Bourbon (pronounced Burr-bone) originated on the west coast of Africa, and was first "discovered" on the island of Reunion, and is one of the earliest Arabica natural mutations, preserving many of the original Robusta genes from the earliest Ethiopian progenitor coffee strains, which are now known to have been primarily Robusta in their gene makeup. It is prized for its buttery mouthfeel, rich body, back-palate persistence, and smooth finish.
8 ounce bags, please choose ground or whole bean. Limited supply.
Latest Blog Post
These volcanic soil coffees are delicious and diverse... Read more...
Resources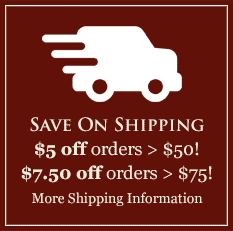 Featured Region
The Araku Valley of India
India's coffee tradition goes back 400 years or more, when a variety called Kent was first established in the Southern Hills. Arabicas predominated until the blight of 1870, when growers needed to hybridize to resistant varieties. The resultant strains had genes from Liberica and other unique, resistant species. Learn more and browse India's Araku Valley coffees here.