Brazil St. Domingos Volcano Coffee from Poços de Caldas
Brazil St. Domingos Volcano Coffee from Poços de Caldas
St. Domingos is blended from Volcano Coffee Company's sweetest coffee cherries, creating an eminently drinkable, naturally sweet coffee with ample notes of brown sugar, soft fruit, vanilla and chocolate. The aroma is reminiscent of a cafe offering both coffee and fresh-baked pastry. Smooth and low-acid, and perfect for enjoying without sugar, hot or cold.
We are now roasting our new 2022 crop! We've changed the roast temperatures and times and will be adding new roast points as we experiment. Currently we offer the Medium Roast and a new stunning "Special Dark" which is roasted to 468° on our Artisan Electric low-emission roaster. After we let this trial roast rest for 3 days we put the tasters on it and we were all floored at how delicious and smooth it was. Unlike many dark roasts, this one leaves nothing behind. It is a full-palate experience with warm toasty dark notes. So we designated it A Keeper :-)
8 oz bags, please select Medium Roast or NEW Special Dark.
More Information
There is no other terroir in the world similar to the unique microclimate of Poços de Caldas, which is angled perfectly toward the sun. Pocos de Caldas receives sharply divided day and night periods that begin with early morning sun full-on until 4 pm, when the sun suddenly is cut off by passing across the rim of the crate at the top of the mountain, triggering a burst of energy (sugar) conversion into flavor in the beans. The soil is an enriched combination of volcanic minerals and rainforest soil, giving the coffee an abundance of nutrition and minerals. The coffees consist of a variety of unusual Arabica sub-types, including golden-fruited Catuai.
These coffees are sustainably grown, UTZ Certified, and direct-trade. Volcano Coffee Company also practices an innovative reinterpretation of "shade-grown" coffee: instead of interplanting hardwood trees with their coffee (which is of limited usefulness for wildlife due to lack of underbrush and biodiversity), they preserve wide strips of intact rainforest between different planting areas. This lets the coffee get the right amount of sun, protects biodiversity, and provides undisturbed habitat for wildlife.
Customer Reviews
Write Review
Pleasantly delish

Smooth and earthy .

Posted by DC on Apr 14th 2022

lively and deep

like the headline says..sparkly feeling on tongue tip followed by posterior tongue deep dark flavor that sticks around for a nice time.

Posted by Stanley on Jan 6th 2017

Smooth and delicious

I've learned that I can't go wrong with anything I've ordered here! But, this St. Domingos is my (latest) favorite. While brewing, the smell is enticing. While sipping, the taste is so smooth. It's a coffee for any occasion and I've served it for company to rave reviews, both hot and cold-brewed.

Posted by Amy on Sep 17th 2016
Latest Blog Post
These volcanic soil coffees are delicious and diverse... Read more...
Resources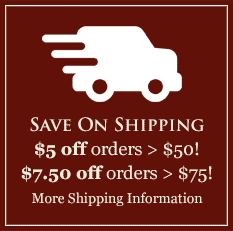 Featured Region
The Araku Valley of India
India's coffee tradition goes back 400 years or more, when a variety called Kent was first established in the Southern Hills. Arabicas predominated until the blight of 1870, when growers needed to hybridize to resistant varieties. The resultant strains had genes from Liberica and other unique, resistant species. Learn more and browse India's Araku Valley coffees here.