Mocharagua, green unroasted, premixed
Mocharagua, green unroasted, premixed
Look, we love chocolate, okay? We're not ashamed to admit it. And we know a lot of you guys agree with us: coffee is good, but chocolatey coffee is even better!
Hence the Mocharagua coffee. It's mostly Nicaraguan Arabica, roasted to a slightly deeper roast point to bring out its pronounced sweet-chocolate tones without over-toasting them. Then we added Binh An Screen 16 Robusta, because Vietnamese Robusta has the perfect dark cocoa undercurrent. The premium Robusta also rounds out the palate and gives the coffee a broader appeal, making this a real crowd-pleaser.
All this with no additives or flavorings. Just the natural tastes and aromas of the coffee beans. We think you'll love this coffee. It's amazing iced, too--try it Vietnamese-style! Green, unroasted coffee beans for home or commercial roasters.
Latest Blog Post
Direct Trade is the wave of the future, and is picking up speed. It may just save hundreds of thousands of farming communities around the globe. Read more...
Resources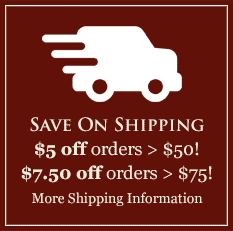 Featured Region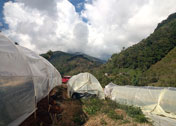 Costa Rica's Dota Tarrazu Region
"Tarrazu", like Champagne, is a restricted term that can only apply to the highly-prized coffees grown in one small mountainous region. With your help and ours, our Tarrazu coffee farmer is expanding his farm to the great benefit of the local people, the environment, and the coffee species. Learn more and browse our Costa Rica Dota Tarrazu coffees here.