Mocharagua, green unroasted, premixed
Mocharagua, green unroasted, premixed
Look, we love chocolate, okay? We're not ashamed to admit it. And we know a lot of you folks agree with us: coffee is good, but chocolatey coffee is even better! Many of the beans we sourced were chosen because they have natural chocolate, butter and caramel notes. Some have more than others, and in this blend we have chosen two bean origins with very strong natural chocolate tones.
It is also important how you roast the beans to bring out their chocolatey profile. Ideally, if your roasting method allows temperature control, the secret to "Chocolate Roast" is simple... raise the beans quickly to First Crack level (standard temperature is about 390°F at this point), then lower the temperature so the beans roast more slowly after First Crack is finished, and add a little time. If your roast time is normally 10 minutes to Second Crack, for instance, and you reach First Crack at about 8 minutes, you might lower the temperature of your heat source 20% and thus extend the time before Second Crack... so total time might be 11 minutes for "Chocolate Roast". This is just an example, please adjust for your own roasting method.
If you hear the first crackles of Second Crack, turn off the heat and go to your cooling cycle. Ideally, you want to enter the cooling cycle before Second Crack gets established.
Mocharagua is a mix of Jinotega Arabicas and Indian Natural Robusta. It produces more of a "dark chocolate" profile than the "milk chocolate" profile of our Chocozilla from Brazilla Blend. Please note: The chocolate profile will get stronger as the beans "rest". In particular the Indian Robusta just continues to develop more chocolate aroma and taste as it rests. So give this blend a few days to mature after roasting for best enjoyment.
This is one of our best blends for icing, also.
Please select weight below. These are GREEN, unroasted coffee beans.
Customer Reviews
Write Review
Great distinct smooth flavor

Wow I wasn't expecting the flavor of this to be as chocolatey and as smooth as it was I'm not complaining it was a nice flavor rich when roasted dark or roast, it was good on it's own and blends well with other beans. This might be one of my new favorite coffees.

Posted by Whoop chicken expeditions on May 20th 2021

Complex flavor

I chose to roast my bean on the darker side, and these taste very nice. I did espresso, siphon, and cold brew, and each were a hit around the house. There is a chocolatey hint in the coffee, but not as much as some others on this site, in my opinion. The real win about this coffee is the flavor is both balanced (in terms of acidity and bitterness) and complex, with many subtle flavors that I can't fully pick out and describe.

Posted by Matt on Jul 30th 2020
Latest Blog Post
These volcanic soil coffees are delicious and diverse... Read more...
Resources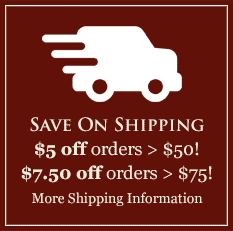 Featured Region
The Araku Valley of India
India's coffee tradition goes back 400 years or more, when a variety called Kent was first established in the Southern Hills. Arabicas predominated until the blight of 1870, when growers needed to hybridize to resistant varieties. The resultant strains had genes from Liberica and other unique, resistant species. Learn more and browse India's Araku Valley coffees here.