Mocharagua, green unroasted, premixed
Mocharagua, green unroasted, premixed
Look, we love chocolate, okay? We're not ashamed to admit it. And we know a lot of you guys agree with us: coffee is good, but chocolatey coffee is even better!
Hence the Mocharagua coffee. It's mostly Nicaraguan Arabica, roasted to a slightly deeper roast point to bring out its pronounced sweet-chocolate tones without over-toasting them. Then we added Binh An Screen 16 Robusta, because Vietnamese Robusta has the perfect dark cocoa undercurrent. The premium Robusta also rounds out the palate and gives the coffee a broader appeal, making this a real crowd-pleaser.
All this with no additives or flavorings. Just the natural tastes and aromas of the coffee beans. We think you'll love this coffee. It's amazing iced, too--try it Vietnamese-style! Green, unroasted coffee beans for home or commercial roasters.
Customer Reviews
Write Review
Complex flavor

I chose to roast my bean on the darker side, and these taste very nice. I did espresso, siphon, and cold brew, and each were a hit around the house. There is a chocolatey hint in the coffee, but not as much as some others on this site, in my opinion. The real win about this coffee is the flavor is both balanced (in terms of acidity and bitterness) and complex, with many subtle flavors that I can't fully pick out and describe.

Posted by Matt on Jul 30th 2020
Latest Blog Post
We're doing everything we can to help! Read more...
Resources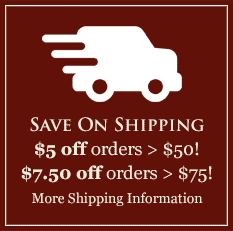 Featured Region
Brazil's Poços de Caldas
There is no other terroir in the world similar to the unique microclimate of Poços de Caldas, which is angled perfectly toward the sun. Poços de Caldas receives sharply divided day and night periods that begin with early morning sun full-on till 4 pm. The soil is enriched by volcanic minerals and rainforest humus. Learn more and browse Brazilian Volcano Coffees here.