Mocharagua
Look, we love chocolate, okay? We're not ashamed to admit it. And we know a lot of you guys agree with us: coffee is good, but chocolatey coffee is even better!
Hence the Mocharagua coffee. It's mostly Nicaraguan Arabica, roasted to a slightly deeper roast point to bring out its pronounced sweet-chocolate tones without over-toasting them. Then we added Binh An Screen 16 Robusta, because Vietnamese Robusta has the perfect dark cocoa undercurrent. The premium Robusta also rounds out the palate and gives the coffee a broader appeal, making this a real crowd-pleaser.
All this with no additives or flavorings. Just the natural tastes and aromas of the coffee beans. We think you'll love this coffee. It's amazing iced, too--try it Vietnamese-style! 8 ounce bags roasted coffee, please select ground or whole bean.
Customer Reviews
Write Review
Showing reviews 1-10 of 15 | Next
Great Coffee

We've been purchasing from Len since he went online.

Mocharagua is excellent by itself or blended with other Len's nuggets. One of our favorite blends is Mocharagua, Sang Tao 1, and Chocozilla.

We use a French press containing:
4oo ml hot water, 2 tbl spoons of Sang Tao, and 1 tbl spoon each of the other two.

After adding the hot water we stir for two minutes, and then let it stand for 2 minutes before pressing.

Full bodied, deeply flavored coffee is the result. Great iced or hot. Simply wonderful.

Posted by Bill Yeager on Jul 17th 2022

Delicious Coffee

The Vietnamese coffees are still my favorites, but Moccaragua runs a close second. It is very good coffee. I am using it as a substitute until I can get more of the Trung Nguyen coffee.

Posted by Unknown on Jul 14th 2022

repeat buyer

Tis is my fav of Len's , I enjoy the choc highlights.

Posted by kerry on May 20th 2022

Great. Quite a chocolate flavor

Grind beans freshly often mixing with TN Creative #4, Mexican Mocha, or PEET'S French Roast. Glorious!!

Posted by David on Aug 4th 2021

No additives or flavorings

It's easy to add in flavorings, but this coffee blend exudes chocolate-yness with only careful attention to roasting and varietal choices. That makes this very special. A pleasant comparison with Len's Chocozilla (from Brazilla). I recommend trying both of these coffees.

Posted by Matilda on Oct 20th 2020

repeat buyer

Yes, I'm a repeat buyer of this coffee. i like the subtle chocolate highlights. Its smooth and not acidic.

Posted by kerry jones on Sep 24th 2020

Glad I tried this!

This is truly a surprise new favorite. I am a long time lover of the Trung Nguyen "S" blend coffee, but I decided to give this a shot given it's promise of rich chocolatey goodness. I am very glad I did as it produces one of the most chocolatey cups of coffee I have ever had. Brewed in either a drip machine, phin filter or stovetop moka pot, I find this has a somewhat "cleaner" flavor profile than most of the Trung Nguyen blends making it my new preferred coffee for drinking hot, while I think the TN "S" blend will still be my favorite for iced.
Black or with milk (I don't think it needs sugar) the Mocharagua is simply fantastic!


Posted by Doug Eisemann on Feb 18th 2020

repeat buyer

I am a repeat buyer, this is my fav

Posted by Kerry Jones on Jan 30th 2019

repeat buyer

my fav. choco, low acid. consistent bag to bag
.

Posted by Kerry on Dec 24th 2018

Fab for espresso

Love these beans; usually mix 1:1 with TN #4 for double espresso or cappuccino every morning

Posted by Unknown on Dec 9th 2018
Showing reviews 1-10 of 15 | Next
Latest Blog Post
These volcanic soil coffees are delicious and diverse... Read more...
Resources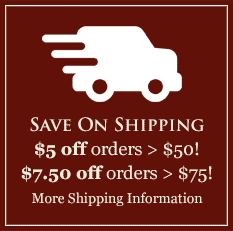 Featured Region
The Araku Valley of India
India's coffee tradition goes back 400 years or more, when a variety called Kent was first established in the Southern Hills. Arabicas predominated until the blight of 1870, when growers needed to hybridize to resistant varieties. The resultant strains had genes from Liberica and other unique, resistant species. Learn more and browse India's Araku Valley coffees here.