Mocharagua Half-Caff
One of our most popular blends, this warm, chocolatey natural blend of Central American coffees and Indian Robusta has all the taste of a normal caffeine coffee. Hot, Iced or steeped as Cold Brew, this crowd-pleasing coffee is easy on the caffeine and won't jitter you up when you are having more than one!
Let's face it, we don't always want the full caffeine of coffee, especially late in the day. But we want all the flavor! Here is a no-compromise, Rainforest Certified premium half-caffeine coffee with wonderful chocolate and butter tones that we are sure you will agree makes no compromise on flavor.
Mocharagua Half-Caff is mostly Nicaraguan Jinotega Arabica, roasted to a slightly deeper roast point to bring out its pronounced sweet-chocolate tones without over-toasting them. Then we added Vietnamese Highland Robusta, because Indian Araku Robusta has the perfect dark cocoa undercurrent. The premium Robusta also rounds out the palate and gives the coffee a broader appeal, making this a real crowd-pleaser.
This popular Half-Caff version is made with 60% Sugarcane Alcohol Process Arabica and is low in acid as well as low in caffeine.
We think you'll love this coffee. It's amazing iced, too--try it Vietnamese-style in the Phin filter!
8 oz roasted coffee, Medium/Dark Roast. Please select ground coffee or whole bean. Please note the chocolate tones of this coffee are not as intense as in our Saigon Blends or Vietnamese butter-roast coffees such as Trung Nguyen. If you prefer a milder chocolate tone, this is a coffee you will enjoy.
Customer Reviews
Write Review
Amazing coffee

Mocharagua is truly a wonderful coffee. You would never guess that it is a half-caff. It is so rich and chocolatey. One of my low-caffeine favorites.

Posted by Tatyana on Nov 3rd 2022

Another Outstanding Coffee

This 1/2 cafe is another of the "go to coffees from you!

Posted by Thomas Benson on Aug 25th 2022

Great coffee

We've enjoying Mocharagua coffee for years. The 1/2-Caff is also excellent. We usually use a French press to make our coffee. It's important to stir it for about 2 minutes, and then let it sit and brew for 2 minutes more to benefit of the full flavors.

Posted by Bill on Feb 24th 2021

rich taste

This is a really great coffee - especially for a half caff version. I took it with me to visit family and everyone loved it. It has just enough of a chocolaty flavor to make it rich. Great with cream added.

Posted by Sarah on Aug 6th 2019

Half Caf

As I have aged (70) I find I am more sensitive to caffeinated coffee than when I was young. This is neat. Decaf is a no-no!

Posted by Unknown on Jan 28th 2019

Fantastic taste without the caffeine overload

Those of us who love coffee but can't handle much caffeine really have it rough. We would drink decaf if we could find any that tastes good, but that's wishful thinking. When the low-caffeine "Passiona" (a Vietnamese coffee whose beans are naturally low in caffeine) was discontinued, I was upset and had to continue my search for a suitable coffee. I'm so happy that Heirloom Coffee offers a half-caff version of Mocharagua because I love chocolate as much as coffee. Mocharagua is amazing, and it's the only coffee that I've been drinking for the past several months.

I've only made iced coffee with it (using a Phin filter to brew it hot), so I can't comment on how it tastes otherwise. To me, it definitely has a dark chocolate aftertaste if prepared according to the instructions on the package (brew it strong and let it sit for 20 minutes before adding ice). For what it's worth, I use two slightly-rounded tablespoons of coffee with 175 mL water. I normally put two tablespoons of light cream in it and no sugar, but I've also tried it with homemade sweetened condensed milk, and it's a wonderful treat.

Posted by Unknown on Nov 8th 2016
Latest Blog Post
These volcanic soil coffees are delicious and diverse... Read more...
Resources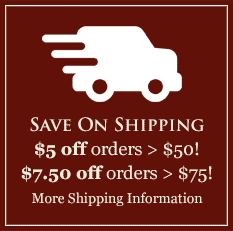 Featured Region
The Araku Valley of India
India's coffee tradition goes back 400 years or more, when a variety called Kent was first established in the Southern Hills. Arabicas predominated until the blight of 1870, when growers needed to hybridize to resistant varieties. The resultant strains had genes from Liberica and other unique, resistant species. Learn more and browse India's Araku Valley coffees here.