Vietnamese Dalat Blend, green unroasted, premixed
Vietnamese Dalat Blend, green unroasted, premixed
This traditional four-variety blend perfectly captures the spirit of Vietnamese blended coffees. It is ideal for Vietnamese café-style Phin brewing, but it also brews well in any drip machine, pourover, or French Press, and makes an excellent espresso, with a perfect ratio of brightness, sharp initial impression, full body, and strong taste retention. If intended as espresso, please choose whole bean and grind to your preference.
Key notes: Caramel, butter, milk chocolate, "classic coffee" aroma.
More Information
This artful coffee blend has a base of Indochine Estates heirloom Bourbon Arabica beans, a special heirloom species of Arabica that has been pampered on their family estate farms in Dalat for multiple generations. These beans have a delicious buttery caramel taste that is very distinct, and a wonderful 'classic coffee' aroma that fill the kitchen with that scent we love.
We then blend in about 25% Dalat Robusta peaberries to give the coffee amazing body and fullness, as well as improving the crema when brewed as espresso. These peaberry beans are the source of much of the chocolate tone you see in Vietnamese coffee. They are gorgeous beans, round and "robust" and full of flavor.
We then add Catimor, a rare and unique Arabica variety with superb body brown sugar tones, and thenfinish with a small amount of Buon Me Thuot Excelsa (known in Vietnam as "Chari"), a distinct species of coffee that stimulates the middle and sides of the palate, giving the blend a full-bodied balance that is unexcelled. Buon Me Thuot region Excelsa is one of the trademark coffees used in traditional Vietnamese blends enjoyed as Café Sua Da.
Find Similar Products by Tag
Latest Blog Post
Direct Trade is the wave of the future, and is picking up speed. It may just save hundreds of thousands of farming communities around the globe. Read more...
Resources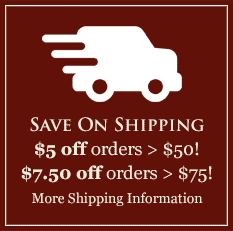 Featured Region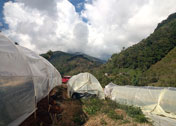 Costa Rica's Dota Tarrazu Region
"Tarrazu", like Champagne, is a restricted term that can only apply to the highly-prized coffees grown in one small mountainous region. With your help and ours, our Tarrazu coffee farmer is expanding his farm to the great benefit of the local people, the environment, and the coffee species. Learn more and browse our Costa Rica Dota Tarrazu coffees here.