Vietnamese Dalat Blend, green unroasted, premixed
Vietnamese Dalat Blend, green unroasted, premixed
This traditional four-variety blend perfectly captures the spirit of Vietnamese blended coffees. It is ideal for Vietnamese café-style Phin brewing, but it also brews well in any drip machine, pourover, or French Press, and makes an excellent espresso, with a perfect ratio of brightness, sharp initial impression, full body, and strong taste retention. We prefer a medium roast, but ranges fro City through Dark Roast can be wonderful.
We are mixing this batch from new 2022 crop Bourbon Arabica and Peaberry Robusta. It also includes Catimor variety and rare Excelsa. There is nothing like this available anywhere else for home roasting!
Please choose weight below. These are UNROASTED coffee beans.

Key notes: Caramel, butter, milk chocolate, "classic coffee" aroma.
More Information
This artful coffee blend has a base of Blue Son La region Bourbon Arabica beans, a special heirloom species of buttery, chocolatey Arabica. These beans have a delicious buttery caramel taste that is very distinct, and a wonderful 'classic coffee' aroma that fill the kitchen with that scent we love.
We then blend in about 35% Dalat Robusta peaberries to give the coffee amazing body and fullness, as well as improving the crema when brewed as espresso. These peaberry beans are the source of much of the chocolate tone you see in Vietnamese coffee. They are gorgeous beans, round and "robust" and full of flavor.
We then add Catimor, a rare and unique Arabica variety with superb body brown sugar tones, and then finish with a small amount of Buon Me Thuot Excelsa (known in Vietnam as "Chari"), a distinct species of coffee that stimulates the middle and sides of the palate, giving the blend a full-bodied balance that is unexcelled. Buon Me Thuot region Excelsa is one of the trademark coffees used in traditional Vietnamese blends enjoyed as Café Sua Da.
Customer Reviews
Write Review
Really great!

This coffee has a wonderful aroma, and a good balance of bitter and acidity. I felt compelled to write a positive review as soon as I drank the first cup -- will buy this again, for sure.

Posted by Matt on Jun 15th 2020

Best Blend

Once I got the medium temp roast right, this has become my 1st cup of the day coffee.

Posted by Steve on Apr 29th 2019
Latest Blog Post
These volcanic soil coffees are delicious and diverse... Read more...
Resources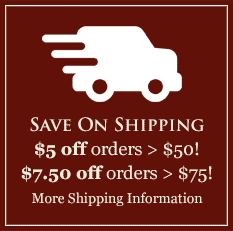 Featured Region
The Araku Valley of India
India's coffee tradition goes back 400 years or more, when a variety called Kent was first established in the Southern Hills. Arabicas predominated until the blight of 1870, when growers needed to hybridize to resistant varieties. The resultant strains had genes from Liberica and other unique, resistant species. Learn more and browse India's Araku Valley coffees here.