Vietnamese Traditional (Phin) Filter/Brewers
Vietnamese Traditional (Phin) Filter/Brewers
Stainless steel Vietnamese single-cup brewer (called a Phin), 4 piece kit with instructions. This little filter is perfect for brewing a single cup of intense, delicious coffee in the traditional way (6-7 ounces, typically). When guests visit, give them the authentic Café Sua Da coffeehouse experience by using a separate filter and cup for each person and adding sweetened condensed milk. We now offer larger capacity Phins as well. Every Phin comes with a pictorial instruction sheet for easy use, and carries a Lifetime Warranty.
Our Phins are actually made to our own technical specifications and are INOX II (AISI 316L) highest grade stainless, more resistant to corrosion that regular stainless.
Customer Reviews
Write Review
Great brewer

Pretty sturdy and I use it twice a day, sometimes three

Posted by Unknown on Nov 1st 2023

Best Ive found

Everything Ive ordered from this company, coffee, tea, products, were all such a high quality standard. I made the right move ordering the Phin from them for sure! Extremely happy and enjoying everything Ive ordered, and will definitely be ordering more from them going forward. All my coffee at home is %90 light roast Ethiopian, so having this Vietnamese style fresh roasted robusta coffee is so great to change it up. Really enjoyable and high quality. Thanks again. I vacuum sealed my coffee and will be using it as needed. Already excited to order more from you. Thnx!

Posted by Cai on Oct 13th 2023

Great purchase!

This is perfect for a single cup of flavorful coffee. It took a little practice finding the right amount of coffee beans to grind (2.5 tablespoons of beans) and the fineness of grind (medium) to get the right strength and limit the sediment. It's amazing how subtle flavors are brought out and different from using an electric brewer. This Phin Filter is economical (no paper filters needed or wanted - it mutes the flavors) and it's easy to clean. It appears very sturdy, made from stainless steel. I am very happy with this purchase!

Posted by Alan on Feb 1st 2022

Wow!

I was intimidated by all the pieces but the directions (that included pictures!) saved me from any trouble. I used the Saigon ground and Nature's Charm Sweetened Condensed Coconut Milk with a little homemade oat milk to thin, and made the best iced coffee ever!

Posted by LT on Aug 19th 2020

Perfect

I always have a perfect cup using the phin. I bought two more and gave one as a gift with some TN Creative 1 coffee.

Posted by Karen D Masters on Jul 6th 2019

Simple

I was introduced to the Phin filter when I ordered the Vietnamese Coffee MiniKit with Buon Me Thuot Special (S) because it looked so curious and simple to use. To my surprise; it is very simple to use and makes the experience very personal.

Now I keep using it to experiment with other grounds. I highly recommend this philter.

Posted by Jose I Alvarado Zayas on Mar 21st 2017
Latest Blog Post
These volcanic soil coffees are delicious and diverse... Read more...
Resources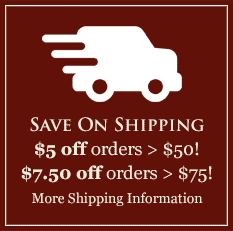 Featured Region
The Araku Valley of India
India's coffee tradition goes back 400 years or more, when a variety called Kent was first established in the Southern Hills. Arabicas predominated until the blight of 1870, when growers needed to hybridize to resistant varieties. The resultant strains had genes from Liberica and other unique, resistant species. Learn more and browse India's Araku Valley coffees here.