Trung Nguyen Legendee Coffee (Creative 8 / Sang Tao 8)
Trung Nguyen Legendee Coffee (Creative 8 / Sang Tao 8)
Makes a great gift! (New package design!)

Legendee Gold is a coffee created in the style of the classic Legendee, but with a new approach to taste and balance. Characteristics include an incredible natural sweetness --many customers who regularly sweeten their coffee like this coffee unsweetened-- and an acidity and aroma more typical of fine Arabicas than the original Legendee blend.
The Legendee family is one of the world's most famous branded coffees, and we are the only authorized distributor in the USA. Sometimes sold under the name "Sang Tao 8", or Creative 8, which is the exact same coffee. It is the flagship coffee of the original Creative Coffee series that made Trung Ngyen famous. Legendee is sometimes referred to as "weasel" coffee in Vietnam.
Each bag of Legendee is shipped with a full-color card detailing the history and celebrity of this famous coffee.
Legendee Classic Whole Bean is more true to the original balanced blend produced by Trung Nguyen, which includes Arabica, Robusta, and Excelsa. It has a darker and bolder taste profile, but with the same chocolatey "civet coffee" overtones. 250 grams ground coffee (8.8 ounces).
More Information
One of the world's most famous coffees, the Legendee is a unique enzymatically-treated coffee that releases flavors bound in the beans and not released under ordinary processing. The Legendee product is largely regarded as the world's most successful attempt to produce a coffee with the balance and flavor of the famous Kopi Luwak, or Civet/Weasel coffee. Trung Nguyen worked hard on achieving a new balance of Arabica and Excelsa beans in this formula.
Tourists to Vietnam often don't consider their visit complete until they have sat in a Trung Nguyen coffeehouse and tried the Legendee brewed by the single-cup Phin filters. We get a lot of comments also that the Legendee is more available here to buy on our site for home brewing than it is in Vietnam, and at a lower cost. Sometimes sold under the name "Sang Tao 8", or Creative 8, which is the exact same coffee.
A coffee that please all tastes, it makes an excellent gift that is sure to impress.
Allergy note: The special butter-roast process that gives Trung Nguyen coffees their unique flavor and aroma is a proprietary recipe and we cannot promise that it is safe for individuals with severe allergies to any vegetable oil, such as soy.
We also can't promise it's vegan, but it is certified Halal and safe for lacto-vegetarians.
Legendee Gift Option
Gold Lamé Gift Bag: Elegant and convenient, the Gift Bag can be packed, shipped, and carried with ease, and always arrives looking great. It's an effortless way to make your Legendee ready-to-give. As with all Legendee items, it comes with a card explaining the history of the coffee and advice on brewing the perfect cup.
Classic Whole Bean Legendee
Back in stock for the holidays! The original classic whole bean Legendee coffee, very hard for us to obtain and always limited availability.
Customer Reviews
Write Review
Showing reviews 1-10 of 18 | Next
Current Favorite

This is my current favorite coffee after trying many beans from around the world. I always end up coming back to Legendee for it's rich flavor and low acidity.

Posted by Unknown on Apr 6th 2021

Super Coffee

Thank you for great coffee. Super service. Truly appreciated.

Posted by Luci on Mar 12th 2021

The absolute best coffee

The best coffee there is....simply put. I have been drinking it for 12 years

Posted by Tjack on Feb 3rd 2021

Ledgendee, a coffee to remember

Seventeen years ago, I visited Ho Chi Minh and Hanoi Vietnam. While there, I had coffee and cake at Trung Nguyen shops. At my first visit to Trung Nguyen in Ho Chi Minh, I purchased a coffee that came with a glass of light/cold tea and cake, about 1"x1"x1". What a treat. As I finished and headed to the counter, there was a table of bagged coffees. I picked up three. One was a number 8. My Vietnamise is nonexistent. The man at the counter's English was, well, he held up a calculator with the total. 400,000 dong. I saw myself washing dishes forever. Just before leaving the hotel, I had exchanged $US 100. The total came to $US 22.00. Truly a wonderful experience, even with the free heart check.

On my return, I researched Trung Nguyen and found Heirloom Coffee, now Len's. The numbering system here is the same as in Vietnam. All Trung Nguyrn coffees are a consistent treat for me. The Ledgendee has a finesse and smoothness, that rises to very special occasions, or if I just want to treat myself special. Avid coffee drinkers and non-coffee drinkers enjoy Ledgendee I have served.

One recommendation, Ledgendee is so smooth that it is easy to make very strong. However you make coffee, try using a little less than for other coffees.


Posted by thomas flemer on Sep 4th 2020

Smooth great coffee

Excellent coffee

Posted by Camille Carter Kitchen on Mar 15th 2020

Oue favorite

This coffee has a smooth flavor that can be enjoyed without sugar or cream hot or cold. It is an enjoyable wake-up coffee and an invigorating afternoon cold treat.

Posted by Unknown on Jul 13th 2019

Awesome

Amazing

Posted by Unknown on Apr 21st 2019

our favorite coffee

This is our favorite coffee - usually reserved for weekends and holidays. Not coffee better than this one! The smoothest coffee I've ever had the pleasure of drinking!

Posted by Melissa Jean Gibson on Dec 10th 2018

One of the best coffees

I recently had the pleasure of trying out the legendee whole bean as I had only had the pre ground before, hands down the flavor is night and day. The whole bean is much more robust and rich with delicious chocolate tones with zero acidity. This is honestly one of the best coffees I have tried and will definitely be making a repurchase from Lens.

Posted by Phillip on Dec 8th 2018

Perhaps the best coffee on the planet

This is the coffee they serve in Heaven. I purchased the whole bean. I mix in some beans from my favorite Italian espresso roast before french press brewing.

Drinking that first sip each morning is a truly divine experience. The incredible fragrance of the beans is worth the purchase alone. An absolute must for anyone who loves dark delicious coffee.

Posted by Mike on Nov 21st 2018
Showing reviews 1-10 of 18 | Next
Latest Blog Post
These volcanic soil coffees are delicious and diverse... Read more...
Resources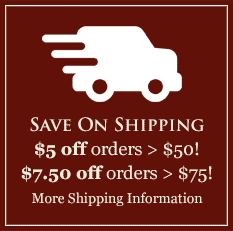 Featured Region
The Araku Valley of India
India's coffee tradition goes back 400 years or more, when a variety called Kent was first established in the Southern Hills. Arabicas predominated until the blight of 1870, when growers needed to hybridize to resistant varieties. The resultant strains had genes from Liberica and other unique, resistant species. Learn more and browse India's Araku Valley coffees here.