Saigon Espresso #2
When we became the authorized distributors of Trung Nguyen coffees in 2005, one of our favorite blends was the Espresso #2 whole bean blend. It was drier than the Creative coffees and ground well and extracted beautifully, with high levels of crema and body. The persistence and broad palate appeal comes from the blend of three beans - Arabica, Robusta and Catimor. The Espressos #1 and #2 were discontinued by Trung Nguyen in 2009 and we have pined for them for years... but we pine no more!
We love the gentle citrus note and bright tones of the Catimor in this blend, and the Catimor also contributes to the crema... with both Robusta and Catimor in this blend, the crema is high and fresh and full of complex and delightful notes. The overall chocolatey tone brings warmth to this sharp and pleasing combination.
This espresso has a very bold profile black, but plays well with cream and sugar for a sweet, balanced treat. This coffee has become a local cult favorite among our Boston area visitors. You love espresso? This is on your bucket list.
NEW! 1 lb whole bean option, save $1! Please choose 1 lb whole bean or 8 ounce available in whole bean or espresso grind.
Customer Reviews
Write Review
Consistanly the best dark roast coffee

I have tried many different beans in my life, but always go straight back to Saigon Espresso #2. It is better than anything I have ever had. I pull shots on an ECM machine and use this coffee for straight shots, Cappuccino's, flavored drinks and even on ice cream.

Posted by Mark Nicholson on Sep 29th 2022

Saigon Espresso #2

very good coffee, love it

Posted by Inez Proctor-Robinson on Aug 31st 2022

My Favorite Espresso Blend

I have tried many blends of Espresso and this marks all the boxes. It is very favorable, smooth, and well-balanced!

Posted by Mark on Mar 12th 2022

Consistently flawless

After trying this coffee out a few years ago, I essentially stopped roasting my own beans. Eg; Consistently flawless

Posted by Mark Nicholson on Jan 20th 2022

Consistent Quality

I order three go to espresso ground products, this being one of them. Each one delivers a pleasurable experience depending on what my palate is calling for at the moment. I know this sounds vagued but this product fits with lifestyle and is consistent in quality.

Posted by Luke on Feb 25th 2021

My "go-to" daily cup

I have been buying, and more importantly, drinking your Saigon Espresso #2 since it became available. I love it. Unfortunately, I can only drink two doubles a day or I lose sleep. My loss. I really do enjoy every drop, not meaning to paraphrase Maxwell House's registered trademark. Thanks Len, for the great products and equally great service!

Posted by Rodney on Jun 30th 2020

Wow! Tastes like a mocha to me

I haven't had anything quite like this blend before. I do not have the most refined pallet yet, but it really tastes like I'm drinking a mocha. So much sweet and smooth chocolate goodness in this one. I'll be back for more!

Posted by Neal Kaiser on Jul 30th 2019

Fantastic Espresso

I have been hooked on both Trung Nguyen coffee and Len's Saigon blends for some time now, but I thought I would get the old espresso machine out again and try this. I gave up on espresso years ago since I could never pull a shot that I actually enjoyed after trying countless different roasts and blends.
What a difference this Saigon Espresso #2 is! Even less than perfect shots are still very tasty and those that come out well are superbly chocolatey, rich and buttery with a fantastic crema. Never before did I pull shots this tasty with any Italian style blend, Robusta in the mix or not.
A most certain repeat order as I am running low already!

Posted by Doug Eisemann on Mar 21st 2018

Great Espresso

This is a great espresso! Very unique and distinctly different from Italian espressos but very tasty. Kudos to Len and the team for their master blending skills!

Posted by Jon Jenkerson on Nov 19th 2017
Latest Blog Post
These volcanic soil coffees are delicious and diverse... Read more...
Resources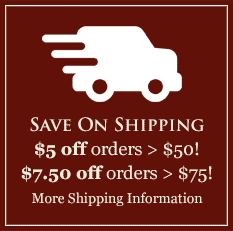 Featured Region
The Araku Valley of India
India's coffee tradition goes back 400 years or more, when a variety called Kent was first established in the Southern Hills. Arabicas predominated until the blight of 1870, when growers needed to hybridize to resistant varieties. The resultant strains had genes from Liberica and other unique, resistant species. Learn more and browse India's Araku Valley coffees here.