JAZ Improv Coffee : Pirate Series : Long Live Libertalia!
JAZ Improv Coffee : Pirate Series : Long Live Libertalia!
Sailing once more around the Horn, Libertalia returns! The persistence of the Pirate Utopia legend places this semi-mythical paradise on the island of St. Marie, close to the birthplace of coffee in the Madagascar / Reunion Island region. The Pirate Utopia was frequented by many of the South Seas Pirate groups, and developed into a (somewhat, for pirates) stable community for decades. Therefore we assume that savvy pirates, who preferred coffee to rum historically, created blends from the local coffee shrubbery. Interestingly, there could have been dozens of indigenous species near them, including quite a few Robusta varieties.
This led us to theorize what pirates in a Pirate Utopia (dubbed Libertalia) who had the many options present in the birthplace of coffee might choose to create. Long Live Libertalia is gently flavored with all natural organic extracts of coconut, rum, pineapple and cardamom spice. Hard to describe, easy to fall in love with. This is probably our top-selling Pirate Series coffee of all time, and it is a tough one to roast (three different roast temps), so we only offer it part of the year!
8 ounce bags. Please select ground or whole bean.

Customer Reviews
Write Review
This stuff is magical!

First off I cold brew all my coffee. It's just the way I like it. That being said this stuff smells amazing! It was a very steong dark chocolate (which I love!) with just a hint of rum. Absolutely wonderful. The taste is a lighter chocolate note and the same hint of rum. This was a very smooth coffee that I can't wait to drink on a daily basis. Well done!

Posted by Wmsal on Jun 9th 2021
Latest Blog Post
These volcanic soil coffees are delicious and diverse... Read more...
Resources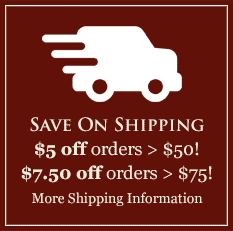 Featured Region
The Araku Valley of India
India's coffee tradition goes back 400 years or more, when a variety called Kent was first established in the Southern Hills. Arabicas predominated until the blight of 1870, when growers needed to hybridize to resistant varieties. The resultant strains had genes from Liberica and other unique, resistant species. Learn more and browse India's Araku Valley coffees here.