JAZ Improv : Traveler Series - Black Forest Blend
JAZ Improv : Traveler Series - Black Forest Blend
This is a go-to comfort coffee with the warmth of chocolate and cherry. A perfect dessert coffee when you want something dark, delicious, and totally unique! The base is our chocolatey Deep Forest Roast St. Domingos beans from the Volcano Coffee Co. We add Indian Robusta for back-palate satisfaction and Catimor for its fruity notes.
Black Forest Cake, one of the world's favorite bakery treats
There are many legends around the origin of the Black Forest Cake, but our favorite places the origin as early as the 1600's in Der Schwarzwald (Black Forest) region of Baden-Wttemberg (That is not a misspelling). The name Schwarzwald evokes darkness and mystery, coming from the concept of "forest loneliness" (Waldeinsamkeit). During this era, chocolate first found its way into cookies and cakes, and was paired with the area's famous Morello cherries, from which the liquor called Kirshwasser is created. Add whipped heavy cream and you have one of the world's most famous desserts.
To do honor to this lovely comfort food, we created a Deep Forest Dark Roast of Brazil St. Domingos coffee, noted for its chocolate tones. And we added the essence of cherry and cream to complete the delight. This new JAZ Improv coffee is a sipping or dessert coffee, but we won't tell if you want to load up a big travel tumbler and enjoy it on your way to work. We hope our Black Forest Blend delivers visions of bucolic beauty, peace, calm... and a little note of mystery to your day.
8 ounce bags, please choose ground or whole bean.
Customer Reviews
Write Review
Smells nice, no WOW factor

This Black Forest scented coffee is perfectly serviceable to drink but doesn't really have any stand out qualities. It is nicely priced at its quality point.

Posted by Crumch on Dec 27th 2021

Really nailed this one

I've re-ordered this one a couple times now. Love the harlequin roast on this. It really strikes a nice balance.

Posted by PB on Jun 10th 2021

One of my new favorites

I love its chocolatey flavor

Posted by TF on Mar 11th 2021
Latest Blog Post
These volcanic soil coffees are delicious and diverse... Read more...
Resources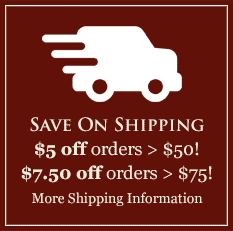 Featured Region
The Araku Valley of India
India's coffee tradition goes back 400 years or more, when a variety called Kent was first established in the Southern Hills. Arabicas predominated until the blight of 1870, when growers needed to hybridize to resistant varieties. The resultant strains had genes from Liberica and other unique, resistant species. Learn more and browse India's Araku Valley coffees here.