G7 Black Gourmet Instant Coffee
G7 Black Gourmet Instant Coffee
Black G7 for those who prefer their coffee black, or simply prefer to add their own cream and/or sugar to their coffee. The G7 Black is also able to dissolve in cold water for an iced coffee. Our taste tests of over 40 brands, our customer comments, and G7 Black's rise to Asia's top-selling black instant coffee support that this is the best black instant coffee in the world.
It's the best because it is fundamentally different... while USA instant products are brewed and then freeze-dried, meaning you are brewing it for the second time when you use it, G7 Black was the world's first dry-roast process instant coffee. It is not pre-brewed! As a result it is fresher, more flavorful, and smoother than any other style of instant coffee.
The Black G7 was likely the inspiration for Starbucks Via® gourmet instant coffee. Starbucks has created the world's SECOND dry-roasted instant coffee, but we feel, and our taste tastes reveal, that people prefer the original G7 Black, at a fraction of the cost.
15 servings per box. Each sachet makes 7-8 ounces (or to taste).
More Information
Finally, pure Black G7! Black instant G7 has a number of advantages: it does not contain any added calories from added creamer or sugar, it can be mixed directly into cold water for iced coffee, its packet size is very small and fits easily in a wallet, and, of course, many people just prefer black coffee.
G7 is widely regarded as a unique and superior gourmet instant coffee, due to a processing plant built by Italian coffee technology experts that uses a proprietary process to create flavorful instant coffee from unroasted, green coffee beans. The beans are roasted and powdered in one process that eliminates the usual bitterness of freeze-dried coffee common to other processes. If you have never tried G7, you have never seen how great instant coffee can taste. The Black G7, requested by consumers for years, is finally available. Its only ingredient: Coffee. Use it alone or as a base in coffee drinks or cooking.
If you do like your coffee sweet, but are watching your sugar intake, then the Black G7 is ideal because you can sweeten it with your non-nutritive sweetener of choice (Splenda, Nutrasweet, etc.). You can also add your own cream, milk, or non-dairy creamer if you like. This black instant is highly suitable for allergy sufferers, because they can be certain that there is nothing in the packet but pure black instant coffee.
An exciting discovery for us was that the Black G7 mixes easily in cold water. During the hot summer months, iced coffee is particularly pleasurable, but regular G7 must always be mixed in hot water first before being poured over ice. This can be tricky because the ice melts and may dilute the coffee. With Black G7, there's no problem making coffee as cold as you like, anywhere you have access to iced and water and want to enjoy a glass of gourmet iced coffee!
G7 is 100% pure black coffee with nothing added. Caffeine is rated at 60 mg per serving/packet, about 20% less than an average cup of brewed coffee. One sachet makes about 7 ounces of coffee. Natural sugar content of the beans is approximately 0.2 grams per serving. Note that the nutritional facts label provides values for 100 grams, which is equivalent to 50 servings.
(Starbucks® and Starbucks Via® are registered trademarks owned by Starbucks Corporation)
Customer Reviews
Write Review
Previous | Showing reviews 11-20 of 20
What a great coffee

I have been drinking G7 Black coffee for several years and buys fairly large quantities at a time in order to not run out. I get comments from others who are near, about the great aroma. I have introduced this product to others and they too have expressed great satisfaction.

Posted by Gerald Collins on Jul 16th 2018

Great coffee

I have never been a fan of instant coffee but this is the best one I have ever had. Great taste. Smells lovely when the package is opened. I don't mind a cup of instant any more.

Posted by Unknown on Jan 21st 2018

instant coffee

the only instant coffee I'll drink ,tastes fresh

Posted by Albert Goodwin on Dec 21st 2017

Fantastic cup of coffee

The quick delivery, the polite quick follow up to make sure it arrived and everything was okay, the packaging neat, tidy, protected, THE QUALITY OF THIS COFFEE IS ABSOLUTELY WONDERFUL!!! Starbucks gives me a stomach ache, store brands of instant coffee taste like dirt (or chicory, or wheatie, or just nasty). This is a Fantastic cup of coffee and WAY cheaper (Less to recycle) than K-Cups! AWESOME

Posted by Steve on Dec 11th 2017

BEST INSTANT BLACK COFFEE!!

I bought these packets originally to mix into cocoa for a mocha, but I ran out of my K-cups of Nectar (which I LOVE), and just let my Keurig give me hot water for a cup of this instead. WOW! I was blown away at the taste and NO BiTTERNESS!! It is less expensive than other instants of Lens', conveniently packaged, mixes into COLD water, and tastes amazing... what's not to love?? I purchase 6 different kinds of coffee types from here and ALL are my favs!! You will not be sorry if you give this one a try. There is no fear of anything possibly causing allergic reactions bc it's JUST pure coffee. Btw, I have used 6 and 8 oz. of water, and both are delish, based on what mood I'm in.

Posted by Hope on Sep 20th 2017

Good for instant

Get's the job done when you're in a hurry and need caffeine quick. It's typical instant coffee which will not blow you away but this is as good as any of the American instant brands and has a different taste. I like to brew it strong with a bit of sweetened condensed milk . My stepdaughter (who's in college) is always asking if I have extra laying around. She's very picky so that's saying something.

Posted by Shane Waldron on Jul 9th 2017

Good instant coffee..

I like black coffee. This G7 us as good as any instant I have ever used. Often use ir with hot chocolate to make instant mocha.

Posted by Hcarnal@yahoo.com on Jun 9th 2017

Easy black instant coffee

I was introduced to the G7 Pure Black instant coffee when I tried the Instant Coffee Mini-Entertainer. The main reason I ordered the kit was to be able experience some the products offered here, and this one didn't disappoint!

I am not used to drink black coffee and my first sip was a big surprise, but I kept my patience and managed to get used to the new flavor.

I also experimented by adding a tablespoon of sweet condensed milk and it gave it a new twist, which I loved it and kept using when I was not in the mood of having a pure black coffee.

Posted by Jose I Alvarado Zayas on Mar 21st 2017

pure black

best instant coffee I have ever tried.

Posted by carl on Dec 6th 2016

Pretty Good

I'm glad I've tried this. I won't rave about how it's being the best in the world,,but it's certainly better than many other instant coffees, some of which are really gross. It intrigues me that it's just regular coffee beans ground so finely that it just dissolves in hot tap water so I can get my caffeine kick rapidly. I can and do grind my own coffee beans and use a French press-plunger hand brewer device, but sometimes that is even too slow when I want my coffee NOW. It took some practice to open the envelopes by hand without resorting to scissors, but I've managed . Not having wet fingers during the attempt is highly recommended.

I will buy this again. If, as apparently is the case, some had grown up on this in other countries, or even here but had found found it recently unavailable to them, I can understand their missing it.

Posted by Dale C. Fuqua on Sep 29th 2016
Previous | Showing reviews 11-20 of 20
Latest Blog Post
Our creative muse demands expression... this is our way of bringing more creative blending to your table (or cup). Read more...
Resources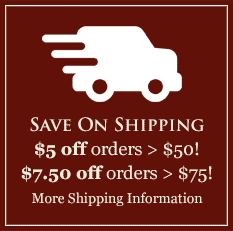 Featured Region
Brazil's Poços de Caldas
There is no other terroir in the world similar to the unique microclimate of Poços de Caldas, which is angled perfectly toward the sun. Poços de Caldas receives sharply divided day and night periods that begin with early morning sun full-on till 4 pm. The soil is enriched by volcanic minerals and rainforest humus. Learn more and browse Brazilian Volcano Coffees here.